Davos and the Future of Capitalism
A better capitalism needs to mitigate the booms and busts that too often bracket economic prosperity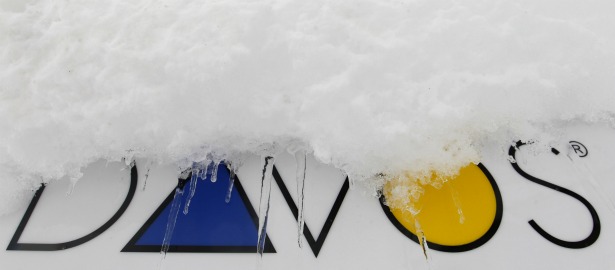 Reuters

Davos opened this morning with a spirited debate over the future of capitalism. This is now the fourth Davos since the financial crisis hit. The persistence of the Great Recession, against the backdrop of the Eurozone crisis and 2011's Occupy movement, has prompted a deeper exploration of the future of the market economy than has been the case the past three years. But while sharper questions are being asked and debated, so far, there is little sense of new answers.
A special report
on a global economy in crisis
The sense of urgency was vividly on display. Raghuram Rajan of the University of Chicago gives the West ten years to get things right. "As consumer demand moves to emerging markets, finance, marketing and innovation will move there as well," he said. "The West has about ten years to build new models or else high-skill service jobs will also migrate away." David Rubenstein of the Carlyle Group gives the West three or four years to get out of the debt crisis.
Unfortunately, there is little evidence that urgent actions are being prepared to match urgent timelines.
The most cogent recipe for economic revitalization came from Ben Verwaayan, chief executive of Alcatel-Lucent. Verwaayan proposes three pillars of innovation, sustainability and political reform. These, he argues, are we need to generate jobs in a connected world. Verwaayan also earned points by calling on Europe's people and governments in particular to drop nostalgia and face reality. By this, he suggests a fresh look at competitiveness and the social safety net.
Others had their own recipes, though not much that's new. Sharan Burrow of the International Trade Union Congress called for more investment in human capital development and green jobs to jump start the creation of new jobs that are desperately needed. Nothing wrong with that, but not much new either.
Ultimately, this cross section of leaders from public companies, private equity, academia, and labor were more insightful about identifying the problem than they were in proposing solutions. Jeff Jarvis of NYU and Buzzmachine played the role of the little boy in the tale of the Emperor's New Clothes: challenging everyone to do a better job of articulating a vision for the future. He got applause from the more than 250 people in the room by saying that if no such vision came forward, the speakers "deserve to be disrupted." Verwaayan's three-part recipe -- innovation, sustainability, and reform -- comes closest to painting a picture of a more positive and prosperous future, but much remains to be added to this vision to complete the picture.
The flaw in some of the discussion here is that the future of capitalism is being defined in terms of fixing the flaws that have held back economic vitality for the past three years. This is absolutely crucial, not least in countries where sovereign debt threatens to undermine future growth and present pain. But that only takes the economic patient off intensive care; it does little to produce a return to health.
Since this morning's debate failed to produce a clear and compelling vision of the future, let me propose a model that has four key features. First, capitalism needs to address the key flaw that David Rubenstein called out: mitigating the booms and busts that too often bracket economic prosperity. After living through the bubble era (tech, housing, finance), this should be job one.

Second, we need a serious discussion about how to maintain and extend job creation in an era when technology and other factors are decoupling productivity from labor. Third, our economies have to be reoriented towards sustainable prosperity. This requires market reforms that enable businesses to make more decisions based on long-term value, and greater certainty about how we will achieve low-carbon prosperity. Fourth, we need new economic measures that decouple the creation and measurement of value from the consumption of natural resources. Placing a value on "externalities" like waste, water, and ecosystems services will go a long way to rationalize economic choices.
As of yet, Davos seems not to have produced a fresh vision of the "great transformation" called for in the conference theme. Safeguarding against bubbles, market reforms that promote long term thinking, the valuation of "externalities," and embracing sustainability can be a recipe for sustainable prosperity.
>