5 Years Ago, iPhones and iPads Didn't Exist, and Now They're 75% of Apple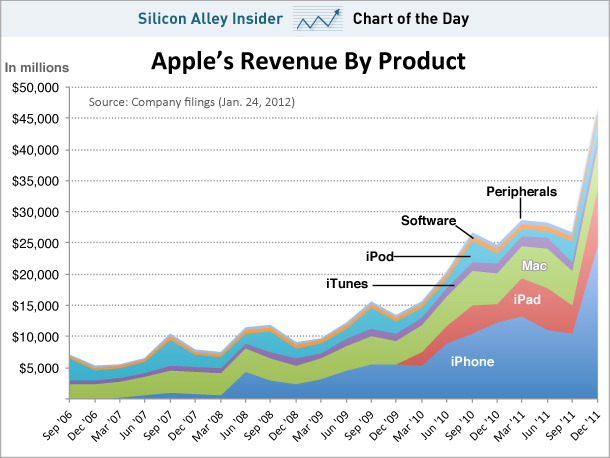 At the end of 2006, the iPhone didn't exist. Five years later, Apple is in the phone business, and iPhones accounted for more than half of the company's
earth-shattering $46 billion
in revenue and $13 billion in profit over the last 14 weeks of 2011.
Business Insider
posts this fantastic chart above. It's a real clip-and-saver, but the most striking learning for me is how fast this company switched from being a computer and music company to a phone and tablet company. In September 2006, the vast majority of Apple revenue came from two sources: Mac computers and the iPod. Today, even with
"all-time record Mac sales,"
Apple makes nearly 75% of its money selling iPads and iPhones.