$480: The Price Rick Perry Paid for Each Iowa Caucus Vote
What can you buy for $130? A nice pair of headphones. A romantic dinner for two. Five hours of a typical worker's pre-tax salary. Or, if you're running for president, maybe you can buy a vote.
If you combine the Republican presidential candidates' total direct spending on media with SuperPAC outlays and other television ad buys from outside groups, you come out to about $15.6 million spent on TV ads in an Iowa caucus with about 120,000 total voters. That means the average price of a buying a vote via media came out about $130 dollars, according to data collected by Buzzfeed Politics.

But $130 would have been a bargain for Rick Perry. The Texas governor spent nearly $500 in media for every vote on Tuesday. If he received enough of the 120,000 votes to average $130 per vote, he would have easily won the Iowa caucus with with 46,000 votes, or 38 percent. Here is a graph of media spending per caucus vote, all numbers in dollars.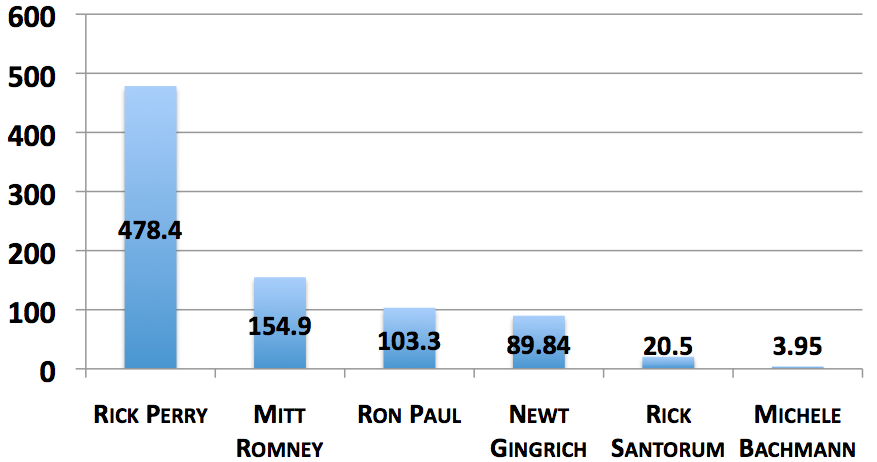 To get a full appreciation for the actual price of a vote -- total spending divided by total votes -- you would have to factor in the amount of money spent by each candidate on travel, advance, logistics, dining and living expenses, and so forth. We don't have that information, yet. What we do have, courtesy of the Buzzfeed team, is a
handy breakdown
of paid media spending per candidate.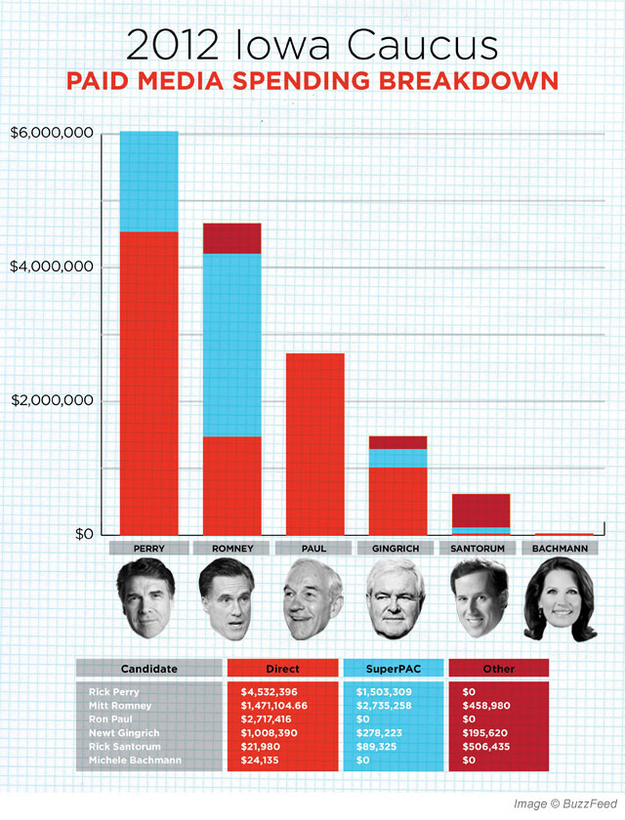 >