The Next, Next Global Superpowers: Why Africa Is Rising
As Brazil, Russia, India and China (the BRICs) grapple with their new-found power, it's time to look out for an economic and population boom out of Africa's largest countries, especially Nigeria and Egypt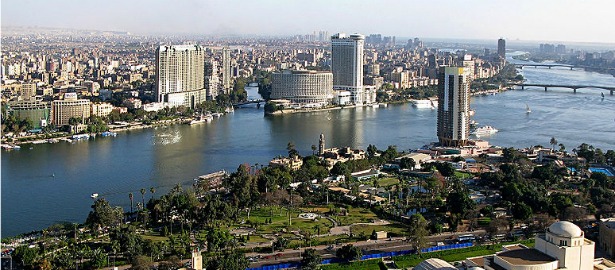 Wikipedia

Demography is destiny, goes the saying, which if true makes Africa an even hotter prospect. In 2011 the United Nations published its revised estimates for the world's population in 2100. Asia will be home to 60 percent of the world's population, as it is today. But Africa will swell. Between 1975 and 2000, it grew from 416 to 811 million. By 2025, it will reach 1.4 billion and by 2100 a remarkable 2.2 billion.
Overall, the African countries lurk near the bottom of our 180-country growth environment scores [a.k.a. GES, Goldman's measure of a country's long-term growth potential] and need to make a lot more progress across the board if they are to achieve their economic potential. Nigeria, though, has shown what can be done.
Nigeria is critical to Africa with around 20 percent of the continent's population. By 2100, Nigeria's population could well be bigger than that of the United States. It has a group of politicians who seem determined to weed out the terrible corruption that has restricted its growth for so long. And, while its GES is the third lowest of the N-11 group* it has nearly doubled in the last thirteen years. A repeat of this over the next thirteen would have Nigeria well in its way to delivering its potential.
In this it will be aided by the technological leaps that are now possible. All over Africa, mobile wireless technology is enabling the rapid development of basic services like education and banking. If this continues and expands, countries like Nigeria may be able to grow at an unprecedented rate, skipping once necessary stages of development. This could be a very positive story in the years to come, and is yet another reminder that the world is about far more than stumbling growth in the United States and Western Europe.
Even small improvements in the growth environment can have an enormous impact on a country's growth trajectory, and we estimated that Nigeria's efforts had helped lift its growth rate by 2 percent. If it could raise its GES to best- in- class levels, it could raise this growth rate by another 4 percent, a massive premium. Of course, there are many variables at work here, but the important point is that the rise of Africa's middle class, when coupled with greater transparency and openness, and an improved environment for economic growth, could lead to one of the great economic stories in the coming years.
THE RISE OF EGYPT

In Egypt, what appeared to start as a "copycat" protest following unrest in Tunisia quickly turned into an uprising of the Egyptian people to reject decades of imposed governance and seemingly demanding a life of more opportunity, hope and perhaps democracy.
Quite where the nation will go is extremely unpredictable. Here is the Arab world's most populous country having a revolt, if not a revolution. No sign of American flags being burned or anti- Western protest. On the contrary, lots of the most common signs from the protests are that Egyptian people, now having access to the Internet and mobile phones, have suddenly seen what so many others have, and they want it for themselves. They are also agitated by high food prices, lack of employment, crumbling infrastructure and an overbureaucratic state. It was the Internet and mobile phones--social media--that gave them quick access to what was happening in Tunisia, to network and galvanize quickly around a common cause or to find common cause through online discussions.
When the uprising occurred in Egypt in January 2011, I looked immediately to its growth environment. Egypt is an N- 11 country, a nation of 80 million people. Its economy is only around $200 billion, so it is not one of the larger or wealthier N-11 nations. It has vast potential and what happens here is likely to be instrumental for much of North Africa and the Middle East. Egypt's GES ranked it eighth out of the N- 11, just above Nigeria, Bangladesh and Pakistan. Over the previous decade, it had scarcely improved. Its macro scores, such as government debt and its fiscal position, were poor, as were micro scores such as use of technology and political stability. Watching the protestors on television, it was not hard to understand their frustration at years of economic stagnation.
In Egypt, for example, the growth environment scores have been so low for so long that it did not surprise me when the people eventually said enough and demanded new leadership. The spread of technology means they can easily see what has happened in China over the last few years-- the quadrupling of wealth-- and demand it for themselves. I tend to see most political and economic events through these scores. If a new regime can deliver more accountability of leadership and more opportunity for its people, then this could be an extremely positive development. Not just for Egypt, but for the whole region.

*The "Next 11": Bangladesh, Egypt, Indonesia, Iran, Mexico, Nigeria, Pakistan, Philippines, South Korea, Turkey, and Vietnam.
__________________________

Excerpted from The Growth Map: Economic Opportunity in the BRICs and Beyond, by Jim O'Neill and published by Portfolio/Penguin, 2011.
>