Organization Transformation by Design: Prototyping the Future
Why design consultancies, used to focusing on small products or service engagements, need to build big-picture partnerships with companies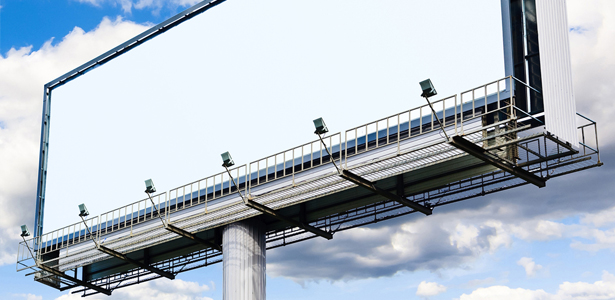 At a meeting with the embedded innovation group of a massive consumer packaged goods company a couple of years ago, a vice president at the table compared new product and platform development to changing the course of a supertanker: You could turn the wheel as hard as you wanted to, he said, but the scale of the organization made any progress excruciatingly slow and laborious. As he explained it, this problem causes companies to approach innovation as a series of contained and incremental improvements, achievable in the short term and defendable, but ultimately not tied to any clear mandate. To counter that, groups like his fight to create a vision of the future that can be harnessed to create change, transcending politics in the process. For it to be successful the critical elements of that vision are a shared belief and trust that change will occur.
Design consultancies like frog used to focus on small product or service engagements that lasted only a few months. These were love-'em-and-leave-'em affairs that would allow for a quick acclimation, idea generation, a suggestion of improvements, or new ways of addressing a certain industry. Now, for a variety of reasons, we're seeing many far longer, cross-disciplinary engagements occur in our industry. This marks a shift in the traditional creative consultancy model, allowing for deeper integration into client organizations. The benefit of that integration is two-fold: A consultancy becomes familiar with a business while remaining isolated from the rigidity of hierarchy or segmentation. This allows consultancies to speak truth to power in an environment where social mores may prevent internal employees from doing so.
The lifecycle for organizational change in large companies far outstrips the career expectancy of employees within those organizations, and it's increasingly recognized that simply chasing higher profits in the short-term won't create long-term success. Instead, there has to be a higher, value-based goal beyond personal career motivations to carry something through.
Inertia can be a comfortable place. Change is hard because, in many organizations, internal parties are encouraged (by design or inadvertently) to compete with one another. Cost centers and business units are often compartmentalized; visibility and hierarchy may be confused and obscured. It's often easier to simply close the door on ideas and cannibalize the technology for an existing offering rather than reinvent the form and break down organizational boundaries.
But massive change does happen. Often it comes through fear of an outside threat. Less frequently it will come from a desire to counter potential future-states, long before they may become real. Even then, when the threat is obvious and the mandate for change comes from the very top, it's difficult to get everyone to agree on what the end-result might be. While there are dozens of examples of companies unable to transform and dying out (Borders, Blockbuster, Polaroid) or being gobbled up or broken apart (as we saw recently when Cisco killed the Flip Cam), occasionally an organization does succeed in transforming its vision completely to meet the demands of a changing marketplace.
Starting out as a paper mill, then becoming a telephone cable company, and most recently a telecommunications giant, Nokia is historically a good example of an organization that has aligned to a consistent core principle around which they articulate a variety of products. In essence, Nokia is an organization designed to create tools that deliver content to, and between, consumers. However, they now find themselves at another inflection point, having to choose between the hardware space or something new. What we're witnessing in their current struggle is the inertia that past success has created. When looked at in this light, Nokia isn't fundamentally different than other struggling industries like publishing houses and record labels: they're all delivering content, only the medium differs. Perhaps what they ultimately need to do is relinquish the status quo of their current business offering, and reacquaint themselves with their true value to people. Better understanding that vision may provide direction for the future.
This type of innovation often comes from people outside the normal power structure. Whether these are mavericks within an organization who keep pushing until they break through the limitations of their organization, or outside partners bringing new ideas to the table (or a combination of the two), each plays a similar role. They must disregard the sacred cows, fight inertia, and gather enough supporters to make change happen. After that initial push has occurred, however, the maverick role can hamper forward momentum. A new leadership model is required, one that can assuage a variety of personalities and agendas and turn vision into reality.
Design firms are increasingly playing this kind of flexible partnership role within large companies. Not knowing what kind of wicked problem we'll be tackling next, creative organizations are designed to be as diverse as possible. This flexibility works to our advantage when dealing with large and often confusing organizations that produce anything and everything. Housing many disciplines under one roof gives us the ability to link together a seamless interaction and narrative between physical, digital, and experiential elements, as well as tying in business strategy and marketing knowledge.
In this capacity, the creative organization can be both lightning rod and collaborator, giving internal groups within our client organizations time to organize and get their feet under them for the hard, real work that change will demand. While our outputs may vary from simple presentations to labs that showcase future-states and showpiece technologies that offer "real" interactions, they are tied together with one goal in mind. As partners with no particular allegiance within the larger organization beyond creation of the best-possible outcome, our status allows us to play an autonomous role, both when organizational change is needed and to build assets that communicate the future vision.
Change is hard. And made harder by scale. But ultimately, as designers, our goal of introducing the best possible product, system, or service to market remains the same. When this requires a complete, ground-up retrofitting of a client's organization to bring something to life, we are no longer impartial presenters of a concept; we become guardians of the vision.
Image: Vibrant Image Studio/Shutterstock.