North Korea's Economic Backwardness in One Picture
After the announcement that Kim Jong Il had passed away, this striking picture was bouncing around Twitter last night. I apologize to the discoverer that I can't seem to trace it back to its source, but it's an astounding look at North Korea's utter failure to capitalize on the economic development that swept the world -- and not least, its neighbor -- over the last half century.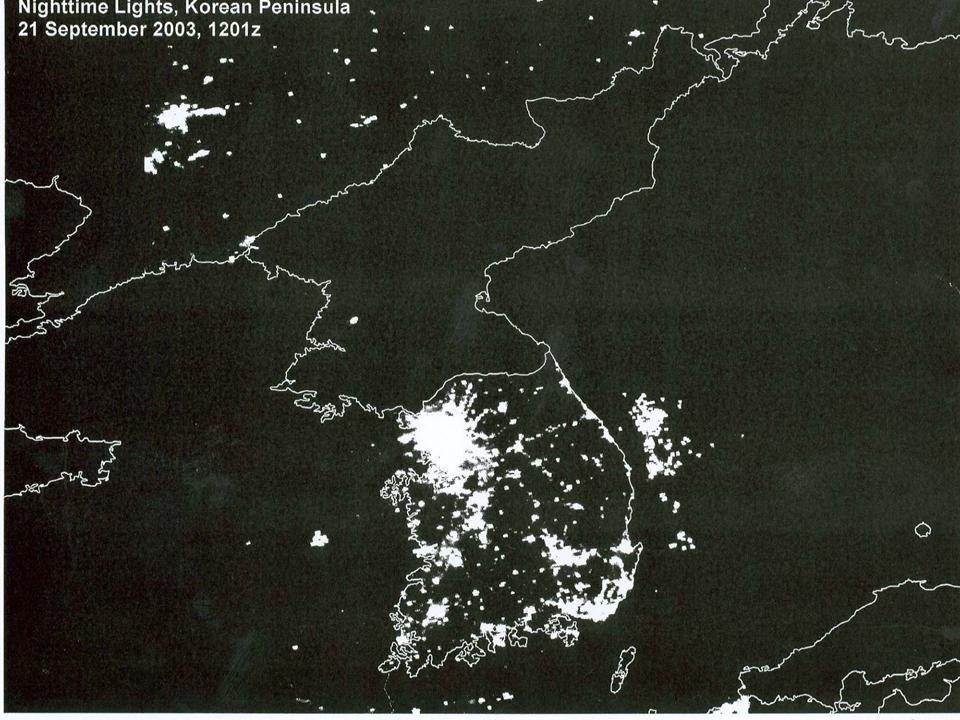 The CIA World Factbook puts North Korea's electricity consumption (that is, total electricity generated) at a not-entirely-terrible 69th in the world, just behind Puerto Rico and ahead of Nigeria and Iceland. But given the centralization of all North Korean resources, and especially resources required by for the military (which consumes up to a third of the state's budget), one assumes that the per-capita electricity consumption less military is closer to the state's GDP-per-capita rank: 195th in the world.
Also see Becca Rosen's nighttime snapshot to compare with China.
____
Update: And another from commenter "wiredog."