A new report indicates that very wealthy Americans dodge $30 billion per year, but eliminating those loopholes won't be easy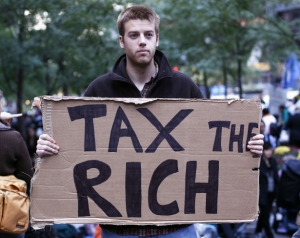 Senator Tom Coburn (R-OK) is sick of the government coddling the rich. He surely isn't alone -- thousands of Occupy Wall Street protesters across the U.S. would likely join in his rallying cry to cut subsidies that very wealthy Americans enjoy. In a new report, he outlines the subsidies that millionaires receive. Unfortunately, cutting these subsidies won't make a huge dent in the deficit, and cutting some of the biggest items could be very controversial.
How Big of a Break Are Millionaires Getting?
Coburn's report is a little confusing as presented, because he shows the subsidies and tax breaks over the span of different amounts of time depending on the item. So to simplify things, I averaged each one to show the annual subsidy or tax break that he documents. Here's the full list:
How significant is $30 billion? It certainly sounds like a lot of money. Looking at 2009 tax returns, it would raise millionaires' effective tax rate from 29.2% to 34.0%. That's a pretty big bump.
But it wouldn't have a particularly dramatic effect on deficits. An additional $30 billion of revenue in 2009 would have reduced the deficit by just 2.1%. Clearly, the Congress is going to have to rely on a lot more than cutting subsidies and tax breaks for millionaires if it really hopes to fix its deficit problem.