The Best Ideas from Duke University: A Foldable iPad and a Cancer Flashlight
We asked Duke University to reveal its most exciting new innovations. Here's what they told us.
We asked Duke University to reveal its most exciting new innovations. Here are two ideas the school shared with us.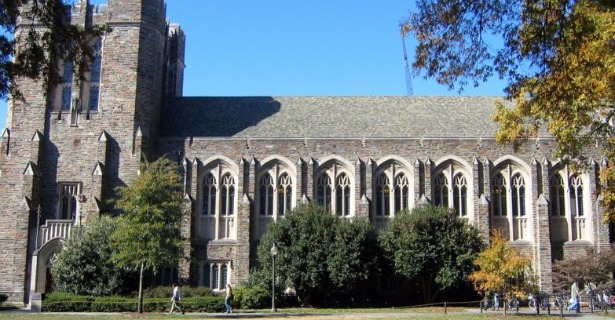 A Flashlight That Diagnoses Cancer
The problem: Many cancer diagnoses are invasive and even dangerous. Biopsies that require tissue samples can be disfiguring and life-altering.
Where great ideas really come from.
A special report
The idea: Imagine a wand that shines light onto cells to see if they are not cancerous, but pre-cancerous. Instead of cutting out the cells and having them sent to the lab to be checked, Duke's magic wand uses short bursts of light to illuminate the core of a cell. The cell nuclei, if they are pre-cancerous, are misshapen and larger than healthy cell nuclei. The wand can detect that different shape without using tissue-removal, dyes or contrast agents.
The potential: Four out of five cancers start in the epithelium, the cells that line our organs and glands. Fiber-optic probes that act as "cancer flashlights" could provide biopsy-type information to help physicians spot suspicious sites. "This approach could be the future of diagnosing [cancers] of the colon," said Dr. Christopher Mantyh, a surgeon at Duke University Medical Center and member of the research team.
An iPad That Bends, Folds, and Never Breaks

The problem: The screens of smartphones, tablets and other electronics are made with a brittle material that easily shatters.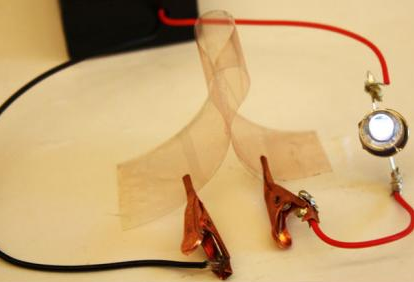 The idea
: Replace the brittle metals in our electronic screens with another metal that's cheap, abundant and flexible. Like copper.
The latest flat screens are made with indium, which is transparent and conductive (a rare and necessary combination) but also brittle. Indium is also a rare earth element, making it scarce and expensive. Using copper nanowires instead of indium could reduce the manufacturing cost of cell phones. Because copper is less brittle than the indium composite, the wires could one day lead to flexible electronics, like a foldable iPad or an unbreakable cell phone screen.
The potential: Foldable iPads, of course! Duke Professor Benjamin Wiley co-founded a company called NanoForge Corp to build copper nanowires for the next generation of displays and solar cells.
__________________

Want to share your company's best idea -- or your own! -- for our Best Ideas series? Leave a paragraph description and a photo if possible in the comment section or email me a description and a photograph at dthompson@theatlantic.com.

>