Stamen's Big Idea: Blankets Made From Open-Source Maps of the World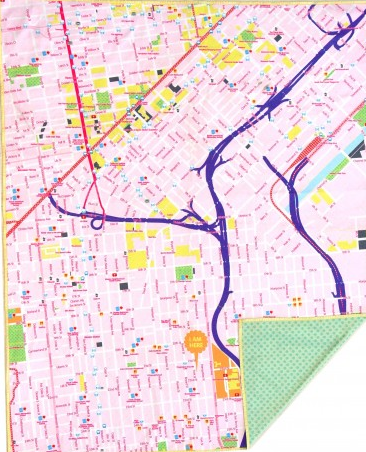 We asked
Stamen, an award-winning design and technology studio in San Francisco,
for its smartest new innovation. Here is what they gave us.
Soft Cities is a San Francisco-based company that sells blankets and napkins. Sounds pretty standard.
But actually, there's something quite cool about these blankets and napkins. You can custom-print them to feature a street map of your favorite location, like a college campus, hometown, or far-away city. Working with Stamen Design, an award-winning tech-and-map design firm in the Bay area, it uses open-source software to access a kind of "world-wide Wikipedia for maps" and turns it into custom textiles of any neighborhood you want.
"This kind of business model, where open data projects run by volunteers both support and see benefit from their involvement with commercial entities, is super interesting, and I think we're going to see a lot more of this kind of thing in the future," Stamen told me in an email.

>