Is Inflation Trending Low Enough to Push the Fed to Act?
The data on prices leading into its December meeting looks a lot like the data available prior to the November 2010 meeting, when the central bank last administered a dose of monetary stimulus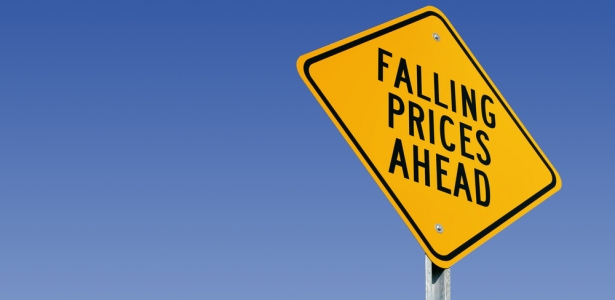 The next Federal Open Market Committee meeting is nearly a month away, but this week the market got some key data that could help to predict whether or not the FOMC will take new action to attempt to boost the economy. While it always considers a number of factors, it watches inflation particularly closely. This week, the government released inflation reports for October, so the trend leading into the FOMC's December meeting is a little bit clearer. Is inflation slowing enough for the committee to provide a third dose of monetary stimulus?
Inflation Remains Relatively Low
When the FOMC decides whether or not to engage in additional quantitative easing, it does so with its dual mandate in mind: to keep prices stable and employment maximized. The second of those considerations certainly appears to call for action, as unemployment remains very high and job growth has been quite weak for most of the year. But inflation had actually been higher throughout much of 2011 compared to 2010. This has helped to keep the Fed's action modest since June, when its last stimulus campaign ended.
Yet inflation has been trending down. Let's first consider the Consumer Price Index. The charts below show CPI and core CPI, which excludes food and energy. Each chart has two lines. The green line shows the moth-over-month changes leading up to the December meeting. The red one shows the same data leading up to the November 2010 meeting, when the FOMC last began a program to expand its portfolio. In other words, "1" on the horizontal axis shows the month-over-month change in inflation for October 2011 for the green line and for September 2010 for the red line. "2" represents September 2011 and August 2010, respectively, and so on. Click to enlarge:
In fact, CPI is trending lower going into the December meeting than it was prior to the November 2010 meeting. But the FOMC tends to care more about core inflation, because it better expresses inflation expectations. Although it actually crept up slightly in October, it remains relatively low, rounding to 0.1% for two months straight.
Here are the same charts for producer prices, showing PPI and core PPI for finished goods:
Like we saw with CPI, the trend for PPI is actually moving lower now than it was a year ago, even into deflationary territory. But this time, the same trend holds for core PPI. Lately, it has been relatively low and prices excluding food and energy were completely flat in October. To the extent that the FOMC pays attention to producer prices, it may be more concerned that inflation is trending too low.
The FOMC will have a little more inflation data to work with on December 13th when it meets again, however. That morning the Producer Price Index data will be released for November. Should PPI continue to trend downwards or remain very low, it could help to push the Fed to act. It will not be have more data on consumer prices before it meets, however.
The Rest of the Economy
Inflation could provide the fuel that dovish FOMC members need to insist on more monetary stimulus, but there's more to the picture. Hiring has been improving modestly since July, compared to May through June. It still remains at levels much lower than what is needed to cut the unemployment rate significantly, however. In fact, the 104,000 private sector jobs added in October are slightly below the 109,000 added in September 2010.

Growth was also significantly better in the third quarter than in the first half of the year, and consumer spending appears to be improving modestly. In September, the recovery moved in a pretty positive direction. If we see similar improvement in October once all its reports are in, then the FOMC might not feel as confident acting on low inflation -- unless it really believes that deflation is a threat.
So of course, we can't know for sure whether or not the FOMC will begin another security purchase program in December. But we can be fairly certain that inflation isn't going to deter the committee from doing so. It remains quite low and may even be trending down. This will likely cause the doves to raise their voices, but if the recovery is moving forward a little more briskly, then the hawks may continue to silence them.
Image Credit: Mark Poprocki / Shutterstock