Intel's Killer Idea: The Ultra-Efficient Processor of the Future
We asked Intel for its smartest new invention. This is what they gave us.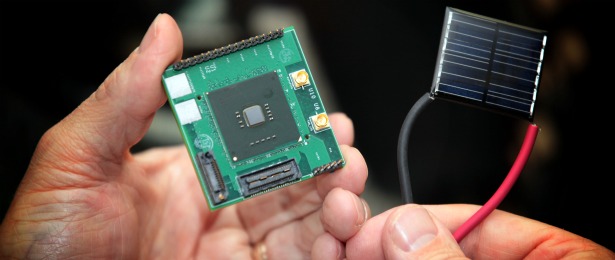 Intel

The problem: Finding more efficient ways to power our electronic appliances would be a win-win. For the environment, it would mean less electricity needed to charge our phones and tablets. For consumers, it would mean longer-lasting phones and tablets.

Where great ideas really come from.
A special report
The idea: Intel has developed a "concept" processor that runs full-speed with a heavy work-load, but uses so little power in lighter sessions that you could run it with a solar cell the size of a postage stamp.
What does this "near-threshold" technology mean for you? Intel told us that even with no advancements in battery capacity, this processor could extend the life of an electronic device by a factor of five. Intel Labs's ultimate goal is "to reduce energy consumption per computation by 100- to1000-fold for applications ranging from massive data processing at one end of the spectrum to terascale-in-a-pocket at the other."

The potential: A smart phone that lasts a week instead of barely a day.

Want to share your company's best idea -- or your own! -- for our Best Ideas series? Leave your idea in the comment section or email me a description and a photograph at dthompson@theatlantic.com.
>