Genentech's Best Idea: Chemotherapy That Won't Kill You
We asked biotech pioneer Genentech for its favorite new innovation. Here's what they gave us ...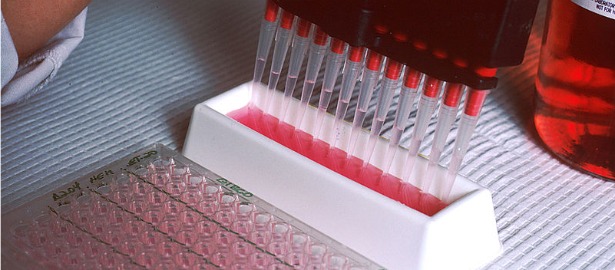 WIKIPEDIA

The problem: Traditional chemotherapy is one of the most common cancer treatments, but it attacks both malignant and normal cells, leading to debilitating side effects. For decades, scientists have looked for ways to create more targeted drugs that attack the tumor, but leave normal cells alone.

Where great ideas really come from.
A special report
The idea: Genentech calls them "armed antibodies." (Bio 101: Antibodies are special proteins produced to fight foreign molecules called antigens.) These molecules are "armed" with a high dose of chemotherapy that are delivered directly to cancer cells. By packing a potent drug inside a protein that is custom-made to deliver itself to cancer cells, Genentech hopes it can selectively kill cancer without killing normal tissue. The company has about 30 such drugs in its portfolio, ranging in stage of development from early-stage research to Phase III clinical testing.

The potential: Genentech has already developed the first therapeutic antibodies approved for non-Hodgkin's lymphoma and breast cancer. A breakthrough in this space would extend its pioneering technology to lung, prostate, and ovarian cancers.

Want to share your company's best idea -- or your own! -- with us for our Best Ideas series? Leave your idea in the comment section or email me a description and a photograph at dthompson@theatlantic.com.
Genentech: Chemotherapy, Without the Side-Effects

>