Caltech's Killer Idea: Artificial Leaves That Turn Sunlight Into Fuel
We asked the California Institute of Technology (Caltech, as it's commonly known) for its smartest new innovation. This is what they gave us.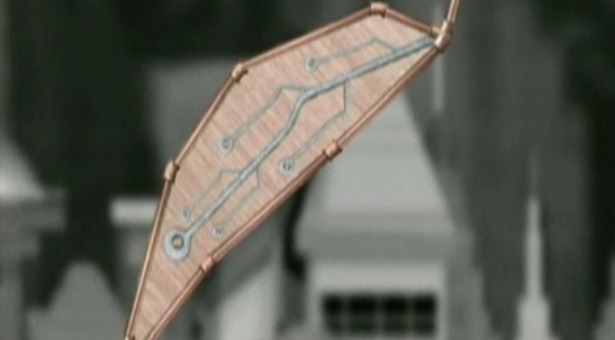 Caltech

The problem: Human beings have a big appetite for energy. Meanwhile, the sun is the largest source of power in the solar system, but it doesn't play a big role in our energy diet.

Where great ideas really come from.
A special report
The idea: Caltech is creating artificial leaves that can produce fuels directly from sunlight, water and carbon dioxide to fuel cars and heat homes. The artificial leaf prototypes are composed of thin sheets of plastic embedded with light-absorbing materials that can absorb sunlight and water vapor, and emit hydrogen or methanol.
The awesomely named project, the Joint Center for Artificial Photosynthesis (JCAP). is a $122 million energy hub established by President Obama and the Department of Energy.
The potential: A cheaper and cleaner energy future.

Want to share your company's best idea -- or your own! -- for our Best Ideas series? Leave your idea in the comment section or email me a description and a photograph at dthompson@theatlantic.com.

Caltech: Artificial Leaves That Turn Sunlight Into Fuel