Autumn Awakening: Despite the Skeptics, the Economy Is Improving
In October, the recovery moved confidently forward. Now if can just stay pointed in the right direction.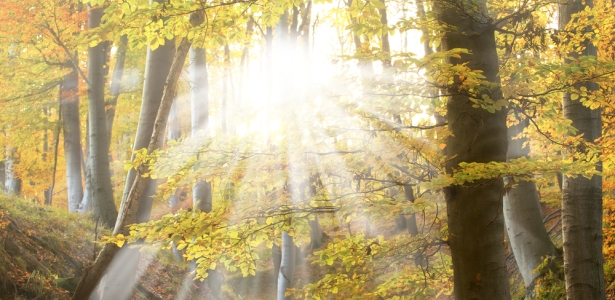 The possibility of a double dip may be behind us. Although a dramatic economic shock can always send the economy spiraling downward, the U.S. recovery appears to be back on track. After a pleasant September, October brought even better news. A broad sampling of major economic indicators shows almost all moving in a positive direction.
Here's my usual compilation of monthly economic indicators:
There's not a lot of red on that chart. As you can see, eleven are improving. That's the best qualitative performance since March. You might recall that the recovery appeared to be strengthening early this year, before rising gas prices slaughtered consumer sentiment. In the months that followed, the recovery took a visible step back. But the matrix above appears to suggest that it's back on the right track.
The American Consumer
The painful black eye for October was consumer sentiment. It was just awful. Although we won't get the Conference Board's measure for November until next week, early measures of sentiment suggest that it will likely have improved modestly. So although confidence was quite low in October, we can pretty safely say that it has increased a bit this month.
The other indicators in the first section of the matrix are pure green. One particularly nice result was real disposable income, which ended a three-month skid by rising an impressive 0.31%. Real disposable incomes haven't risen by as much in a month since May 2010. That extra cash in Americans' pockets will certainly come in handy as the holiday shopping season kicks off this weekend.
The Housing Market
As we're used to seeing, the housing market isn't doing a lot to boost the recovery. But it also doesn't appear to be making matters much worse. Existing home sales increased modestly in October. Foreclosure activity also rose, but these days the foreclosure process is so screwed up that this variable becomes virtually meaningless. The one indicator not yet available on the matrix above is new home sales.* But they likely either increased slightly or declined slightly to remain somewhere around 300,000.
Business Performance
The second-worst indicator above is new durable goods orders. They have declined for two months straight. But it should be noted that their decline in October was smaller than in September, so orders didn't shrink by very much this month.
The rest of this section looks pretty good. Small business optimism improved during the month. Stocks also rose in October for the first time in six months.
Finally, employment also improved a bit in October. To be sure, we need to see stronger hiring for the unemployment rate to decline in a more meaningful way. But some modest labor market improvement is about all we can hope for at this time, after the U.S. economy endured a very tough summer.
The Broader Picture
Here's another matrix to broaden the snapshot. These stats aren't qualified, because their movement in one direction or another isn't so clearly good or bad:
Consumer prices actually fell slightly during the month, as gasoline prices continued to decline. Although longer-term interest rates were a bit higher at month's end compared to the close of September, they remain very, very low on a historical basis. Interestingly, sovereign risk actually declined during October. Unfortunately, we know that the situation in Europe deteriorated this month -- so October's improvement here will likely prove to be short-lived.
Now What?
Since September, some very green shoots have been sprouting up. If most of the economy's components continue to move forward in sync, then the recovery could begin to actually feel like a recovery. It seems like every time the economy finds some momentum, an obstacle has been thrown in its path. Of course, some potential pitfalls do still loom: Europe is a disaster, government austerity is heating up, and gas prices could begin rising again as consumer demand strengthens.
So we'll have to wait and see how the next couple of months turn out. If the U.S. enters a longer period of improvement, then consumer spending could pick up and businesses may be forced to hire more aggressively. Let's just hope that Europe or some other outside force doesn't cause another hiccup.
Notes/Disclaimers about the matrices above:
This is by no means completely exhaustive, but it does take into account many important statistics.
This represents a somewhat quantitative summary, but no weighting has been used to create an economic index, so the reader can decide how important each statistic is for himself or herself.
There is some overlap.
---
* Additional Note: You may wonder why I did not wait until next week to write this post, so I could include new home sales. The reason is that I won't be here next week to write the post. Today is my last day at The Atlantic. In December, I will join Reuters Breakingviews as a D.C.-based columnist. To all who have read and/or commented on some of my over 3,000 posts here at The Atlantic over the past two-and-a-half years: thanks!

Image Credit: Hofhauser / Shutterstock