Andreessen Horowitz's Best Idea: A Camera That Takes Infinite Pictures in One Shot
What if you could take a picture and focus it later?
We asked the venture capital firm Andreessen Horowitz to share with us one awesome idea that summed up their approach to innovation. They gave us the future of photography.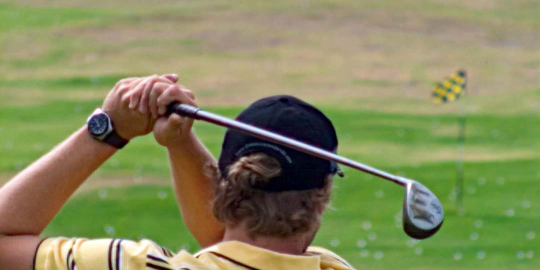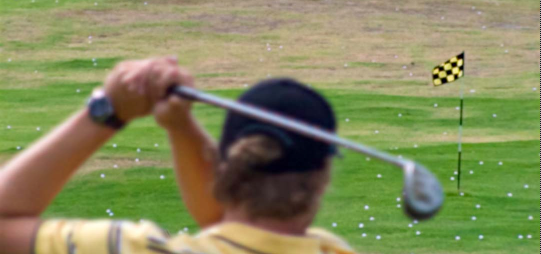 Credit: LYTRO

The problem: Photography is hard. You have to find your shot, frame it, focus the camera, and then click without messing up the first few steps. So what if you could take a picture and focus it later?

The idea: The two photos above are exactly the same. But in the top photo, the focus is on the golfer's head. In the bottom photo, it's on the flag pin. Here's the catch. It's not two photographs. It's one shot, and I picked the focus at Lytro.com.
Where great ideas really come from.
A special report
Lytro photo technology collects all the information you need in a picture and then lets you edit the focus later. It's the epitome of Andreessen Horowitz's guiding principle that "software is eating the world."

You think of cameras as being a piece of hardware. Lytro thinks of cameras as being as much software as machinery. "The Lytro camera captures the color, intensity, and vector direction of every light ray in the scene, and processes this data using a powerful software called the light field engine," the firm explained to me. "Relying on software rather than hardware improves the camera's performance and creates new opportunities for Lytro to innovate on existing hardware."
The potential: "You inherently want to click on a Lytro image and discover things in it," Lytro founder Ren Ng told Rob Walker in a dispatch for The Atlantic this month. "Crafting that moment of discovery becomes a new kind of picture-taking." Walker continued:
Given that most photographic images these days are viewed onscreen and never printed (let alone framed), our expectations about what a photograph can be were bound to come into question. The Lytro camera is about to offer us one compelling answer.
>