America's Next Killer Ideas From Google, Under Armour, and More
A flashlight that finds cancer. Fake leaves that turn sunlight into fuel. A shirt that tells you if you're feeling sluggish. They're all real products, and they're all right here, in
The Atlantic
's "Killer Ideas" series.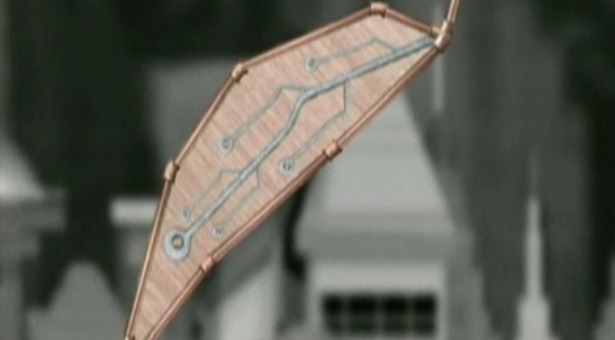 Where great ideas really come from.
A special report
What does the next generation of innovation look like? We wanted know. So we got in touch with some of the most famous and creative companies and research universities in the country with a very simple request.

Tell us the coolest thing you're working on.

Below are the best responses from the last three weeks. It's a kaleidoscopic range of products and ideas, from bendable smartphones to a $100 DNA-sequencing machine to a brand new Internet. These are the coolest ideas in America right now.

GOOGLE
A Personal Translator on Your Phone

The problem: You're in a foreign country. You don't speak the language, even a little. You want directions to the nearest bus stop. How do you ask a local who doesn't speak English?
The idea: Google's "Conversation Mode" is a real-time polyglot and translator living in your smart phone. It listens to a sentence -- "Where is the bus stop?" Then it displays the translation within seconds, and reads back the sentence in the foreign language so you can have a (nearly!) seamless conversation with somebody in a foreign country who doesn't speak a lick of English.

Google is traveling around the world collecting speech samples from native speakers to expand their speech recognition technology, called Voice Search. They've added 20 new languages in the past year. Fourteen are available for instant translation on Conversation Mode.
The potential: You're in a foreign country. You don't speak the language, even a little. You want directions to the nearest bus stop. You ask your phone. Your phone displays the translated sentence. You show the displayed translation to a local. She speaks the answer back into the phone. The phone translates her response back into English. Voila! It's down the street to the left.
CALTECH
Artificial Leaves That Turn Sunlight Into Fuel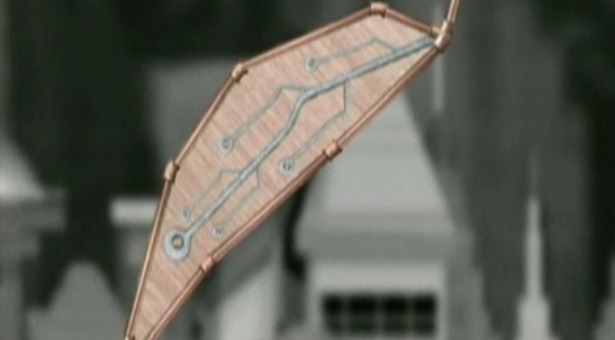 Caltech

The problem: Human beings have a big appetite for energy. Meanwhile, the sun is the largest source of power in the solar system, but it doesn't play a big role in our energy diet.
The idea: Caltech is creating artificial leaves that can produce fuels directly from sunlight, water and carbon dioxide to fuel cars and heat homes. The artificial leaf prototypes are composed of thin sheets of plastic embedded with light-absorbing materials that can absorb sunlight and water vapor, and emit hydrogen or methanol.
The awesomely named project, the Joint Center for Artificial Photosynthesis (JCAP). is a $122 million energy hub established by President Obama and the Department of Energy.
The potential: A cheaper and cleaner energy future.
---

UNDER ARMOUR

A Shirt That Measures Heart Rate and G-Force

The problem
: We know if an athlete -- say, a football player -- is performing at a high level. That's what statistics are for, like yards receiving and dropped passes. But there are some statistics we don't know that would help coaches and players understand their performance in real time -- like heart rate, running speed, and the impact of violent hits. If only we could measure vital information instantaneously with a computer attached to players' bodies on the field...
The idea: There's a shirt for that! It's the Under Armour E39, and it might be the most sophisticated shirt in the world. A computer built into the front can measure heart rate, breathing rate and G-force and send the information out to computers to run real-time analysis on how the athletes are performing.

The potential: If coaches knew more about athletes' vital stats, they could make smarter decisions about who to sit and who to play based on who seemed injured, who seemed tired, or who just wasn't trying terribly hard. If they knew more about G-force, they could keep players with a concussion history off the field after a big hit. If players knew more about their performance on a second-to-second basis, they could tailor their workouts to improve their play and monitor their progress.

---
MASTERCARD
The Post-Plastic Credit Card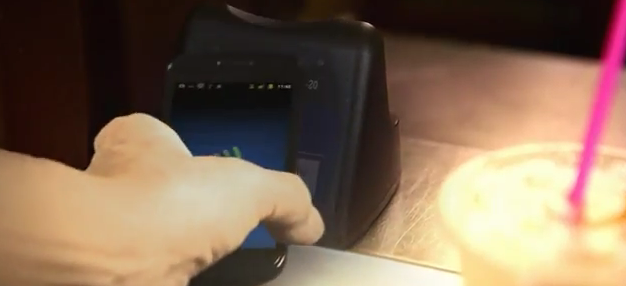 Intel

The problem: It's 8:45am, and you're running late for work. You go to pay for your morning coffee only to realize that your wallet is missing. Your mind races. Is it at home, or worse, did you lose it during your commute? How are you going to get through the day wallet-less?
The idea: MasterCard's PayPass technology lets consumers use their phones to simply "tap and go" to pay for goods at more than 144,000 merchant locations in the U.S. Across Europe, Asia, and Africa, PayPass has rolled out to over 37 countries and is being incorporated into several different payment platforms -- from cards to wristbands, keyfobs to mobile devices.

PayPass' reach is also moving beyond the physical world to change the way consumers pay online. MasterCard and Intel recently announced plans to enable customers to purchase goods online with a simple tap of their PayPass-enabled device on Intel-powered Ultrabooks.
The potential: In the not-so-distant future, MasterCard sees a world beyond plastic cards enabled by new payment technologies like PayPass. Since every smart device will eventually become a commerce device, consumers will be able to shop with their phones, tablets, game consoles and PCs with a simple and secure tap, click or touch.
---
FACEBOOK
A Friends-Based Solution to Online Security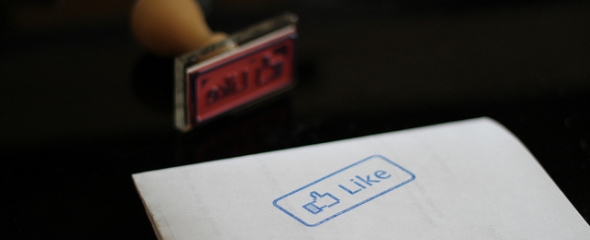 REUTERS
The problem: Hackers are out there. But also out there are regular, honest people who have a tendency to forget their passwords. What's the simplest way to design a password retrieval and verification program that's easy and effective?
The idea: Facebook is using your friends to protect you. One way is the "Trusted Friends" program. You pick three friends who are "trusted," and if there's a problem with your log-in, Facebook can send them a special code they can forward to you.

In another security project, Facebook would verify your identity by showing you a few pictures of your friends and asking you to write their names. "Hackers halfway across the world might find a way to get your password," Facebook explained, "but they don't know who your friends are."

The potential: A social solution to hacking and authentication problems.
---
GE
A Real-Time Energy Dashboard For Your House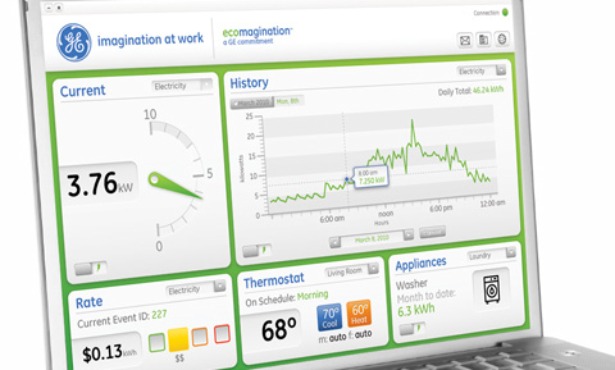 GE

The problem: The price of lighting and heating a home and running all of its appliances keeps rising. The typical energy bill for an American household is $1,400 per year. What's a smart, way to help households save money -- not the mention the environment?
The idea: GE's Nucleus energy manager is an odometer for your house's energy use. The size of a phone charger, it's a data storage device that measures electricity use and offers a minute-to-minute estimation of utility costs that families can track on their personal computers (see picture below).

The potential: Today, consumers don't know what they're spending on energy until they see the monthly utility bill. The Nucleus energy manager would give them a real-time dashboard. Dave McCalpin, general manager, home energy management, GE Appliances & Lighting put it this way: "GE's Nucleus energy manager was developed to provide near real-time information for more control over household energy costs and consumption. It serves as the command center for energy and cost conscious homeowners to make smarter, more informed decisions."
---
IBM
The $100 DNA-Sequencing Machine

The problem: Learning to sequence DNA fast and cheap might be the most important challenge in health technology. Understanding each patient's full genetic sequencing would give doctors X-Ray vision into their patients' unique makeup and future diseases. There's one big catch. Gene sequencing costs tens of thousands of dollars.
The idea: IBM wants to build a "DNA Transistor" that would be the world's cheapest genetic reader. Scientists refer to the idea as the "$1,000 genome." But IBM says they might be able to get the cost of sequencing down to $100.
Remember the View-Master you played with as a kid? That red binocular-shaped device that let you click-click-click through 3D images? Well, this would work sort of like a DNA View-Master on the smallest conceivable level. Scientists drill a nano-sized hole -- 3,000 times slimmer than a human hair -- through a silicon computer chip and thread a DNA strands through it. "As the molecule is passed through the nanopore, it is ratcheted one unit of DNA at a time," IBM said. Click, click, click, and the long sequence of DNA would be sequenced.

The potential: If doctors could know and use the full genetic sequence of every patient, the potential would be enormous. It would turn doctors into little prophets. Diseases and disorders could be caught and diagnosed early. Medicine could be radically personalized. Doctors would be working with a kind of super-X-Ray into the latent and not-so-latent illnesses of their patients.
---
SAMSUNG
The Fridge With a Smart Screen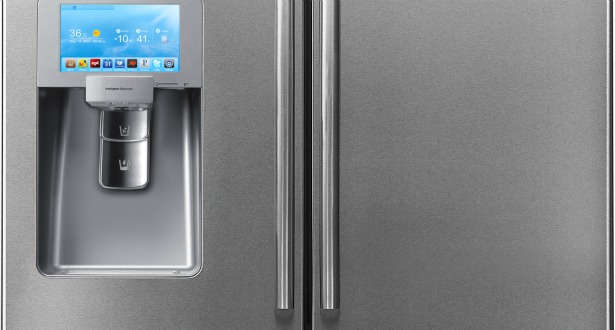 The problem: The refrigerator is one of the last bastions of pre-digital technology. It's a centerpiece of family life, holding notes, phone numbers, schedules and appointments with magnets and a little bit of strategic wedging. But just about everything else in our lives is digital. Why are fridges stuck in the 20th century?
The idea: The Samsung LCD Refrigerator is essentially a tablet computer with apps living on a fridge door. It's not about checkingThe eight available apps -- Memos, Photos, Epicurious, Calendar, WeatherBug, AP, Pandora, and Twitter -- synch with your computers. Load a family album on your laptop, and you can review it minutes later over the ice machine. Glance at the weather as your take out your milk. Check Google Calendar as you grab your eggs. Check out photos while you're preparing dinner as a family. And scroll through epicurious.com recipes if you're stuck with leftover turkey and don't want to make another sandwich.

The potential: It's more of a revolution of convenience than a revolution of technology. The insight is that it bringing news, music, recipes and photos to the kitchen, which is the center of family life and activity for millions of households, in a smart digital way. Mobile devices can get lost or occupied by sisters or husbands. The upside of a smart screen on your fridge is that the apps never walk through the door.
---
INTEL
The Ultra-Efficient Processor of the Future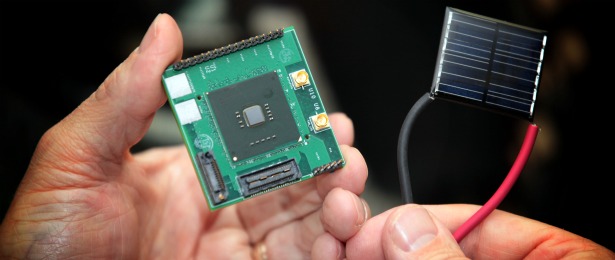 Intel

The problem: Finding more efficient ways to power our electronic appliances would be a win-win. For the environment, it would mean less electricity needed to charge our phones and tablets. For consumers, it would mean longer-lasting phones and tablets.
The idea: Intel has developed a "concept" processor that runs full-speed with a heavy work-load, but uses so little power in lighter sessions that you could run it with a solar cell the size of a postage stamp.
What does this "near-threshold" technology mean for you? Intel told us that even with no advancements in battery capacity, this processor could extend the life of an electronic device by a factor of five. Intel Labs's ultimate goal is "to reduce energy consumption per computation by 100- to1000-fold for applications ranging from massive data processing at one end of the spectrum to terascale-in-a-pocket at the other."

The potential: A smart phone that lasts a week instead of barely a day.
---
SIEMENS
The World's First Electric Hybrid Airplane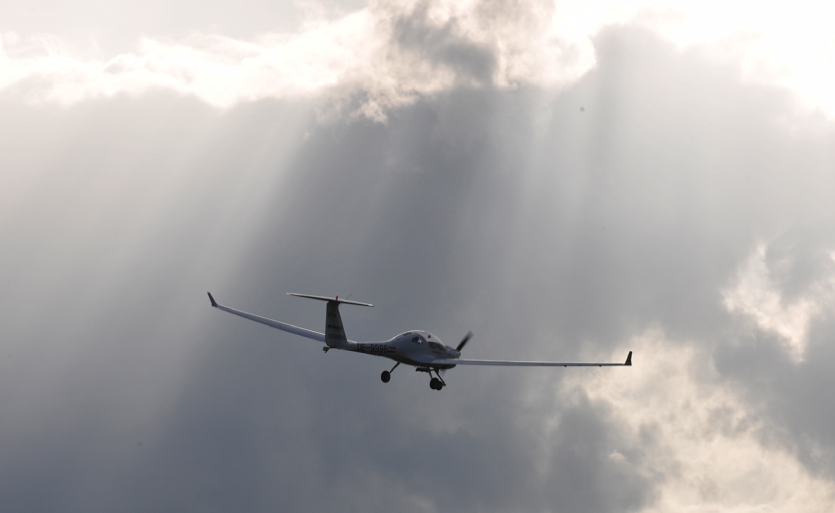 The problem: Air traffic accounts for two percent of CO2 emissions around the world, and the European Union is locked in an international battle to force airlines to pay for pollution they leave in EU airspace. As cars undergo a hybrid craze, planes need a similar innovation revolution, or else prices and pollution will continue to rise.

The idea: This summer, Siemens unveiled the world's first hybrid electric plane -- a two-seater motor glider that completed its first flight in Vienna, Austria. Siemens' aircraft is the only one of its kind in the world, and the first to use a "serial hybrid electric drive," a technology reserved mostly for advanced electric cars, like those produced by Tesla. The small combustion engine uses an electric generator and a super-powered electric motor to drive the propeller.

The potential: Siemens hopes that, as the technology improves to accommodate more small, medium and even large-scale airlines, hybrid planes will reduce fuel consumption and carbon emissions by 25 percent over today's most efficient planes, making air travel more sustainable.
---
PARC

A Better, Faster, Stronger Internet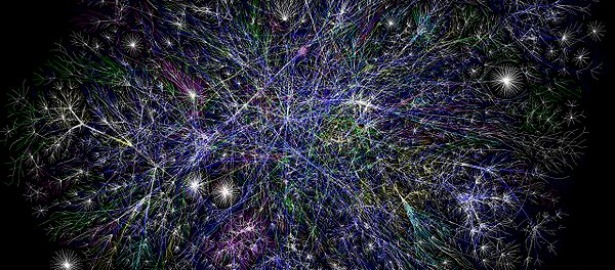 The problem: The Internet is awesome. But sometimes, it's really, really slow.

Every month, the global Internet deals with some 30 billion gigabytes of data. The tubes, if you will, get congested. This is partly because the Internet was designed to be a communications network -- in which users connect with each other -- but it has become a distribution network, where one piece of media goes out to many different users. We need a new Internet to deal with new media.
The idea
: PARC is trying to build that new Internet with a technology called  "content-centric networking" or
CCN
. Here's a dramatically simplified version of how this idea is supposed to work. Today, you go online and ask for content by its arbitrary address on a server. With CCN, you don't call up the original server. You ask for the data itself by name and find it at its nearest cached location. It's a new Internet, designed to make it more efficient for lots of users to access a single piece of data. PARC explains: "CCN enables people to ask for content by name (rather than arbitrary address), finding it from the nearest location (rather than source server only), and ensuring greater security (by securing the actual content, not the pipes carrying it)."
The potential: A faster, more powerful, more secure, and all-around better Internet.

---

ANDREESSEN HOROWITZ

A Camera That Takes Infinite Pictures in One Shot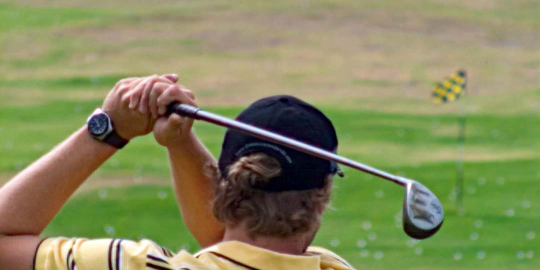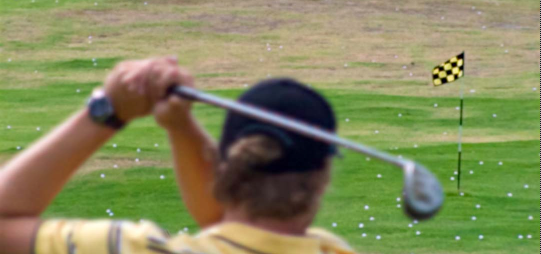 The problem: Photography is hard. You have to find your shot, frame it, focus the camera, and then click without messing up the first few steps. So what if you could take a picture and focus it later?

The idea: The two photos above are exactly the same. But in the top photo, the focus is on the golfer's head. In the bottom photo, it's on the flag pin. Here's the catch. It's not two photographs. It's one shot, and I picked the focus at Lytro.com.
Lytro photo technology collects all the information you need in a picture and then lets you edit the focus later. It's the epitome of Andreessen Horowitz's guiding principle that "software is eating the world."

You think of cameras as being a piece of hardware. Lytro thinks of cameras as being as much software as machinery. "The Lytro camera captures the color, intensity, and vector direction of every light ray in the scene, and processes this data using a powerful software called the light field engine," the firm explained to me. "Relying on software rather than hardware improves the camera's performance and creates new opportunities for Lytro to innovate on existing hardware."
The potential: "You inherently want to click on a Lytro image and discover things in it," Lytro founder Ren Ng told Rob Walker in a dispatch for The Atlantic this month. "Crafting that moment of discovery becomes a new kind of picture-taking." Walker continued:
Given that most photographic images these days are viewed onscreen and never printed (let alone framed), our expectations about what a photograph can be were bound to come into question. The Lytro camera is about to offer us one compelling answer.
---
GENENTECH

Chemotherapy That Won't Kill You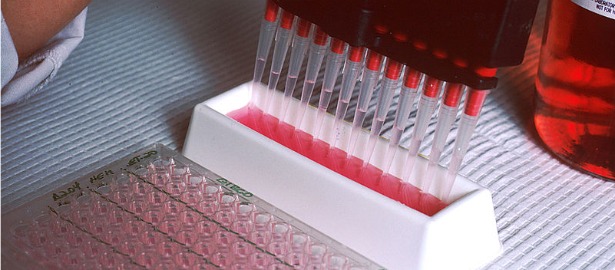 WIKIPEDIA

The problem: Traditional chemotherapy is one of the most common cancer treatments, but it attacks both malignant and normal cells, leading to debilitating side effects. For decades, scientists have looked for ways to create more targeted drugs that attack the tumor, but leave normal cells alone.
The idea: Genentech calls them "armed antibodies." (Bio 101: Antibodies are special proteins produced to fight foreign molecules called antigens.) These molecules are "armed" with a high dose of chemotherapy that are delivered directly to cancer cells. By packing a potent drug inside a protein that is custom-made to deliver itself to cancer cells, Genentech hopes it can selectively kill cancer without killing normal tissue. The company has about 30 such drugs in its portfolio, ranging in stage of development from early-stage research to Phase III clinical testing.

The potential
: Genentech has already developed the first therapeutic antibodies approved for non-Hodgkin's lymphoma and breast cancer. A breakthrough in this space would extend its pioneering technology to lung, prostate, and ovarian cancers.
---

DUKE UNIVERSITY

A Cancer Flashlight and a Bendable iPad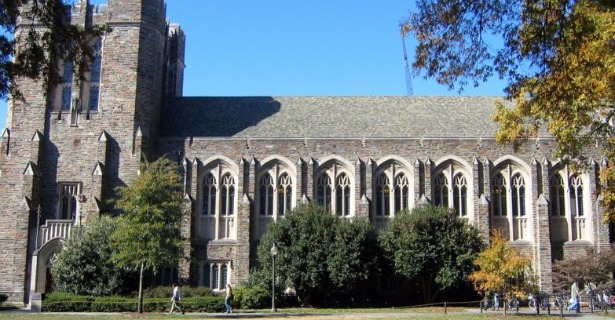 A Flashlight That Diagnoses Cancer
The problem: Many cancer diagnoses are invasive and even dangerous. Biopsies that require tissue samples can be disfiguring and life-altering.
The idea: Imagine a wand that shines light onto cells to see if they are not cancerous, but pre-cancerous. Instead of cutting out the cells and having them sent to the lab to be checked, Duke's magic wand uses short bursts of light to illuminate the core of a cell. The cell nuclei, if they are pre-cancerous, are misshapen and larger than healthy cell nuclei. The wand can detect that different shape without using tissue-removal, dyes or contrast agents.
The potential: Four out of five cancers start in the epithelium, the cells that line our organs and glands. Fiber-optic probes that act as "cancer flashlights" could provide biopsy-type information to help physicians spot suspicious sites. "This approach could be the future of diagnosing [cancers] of the colon," said Dr. Christopher Mantyh, a surgeon at Duke University Medical Center and member of the research team.
An iPad That Bends, Folds, and Never Breaks

The problem: The screens of smartphones, tablets and other electronics are made with a brittle material that easily shatters.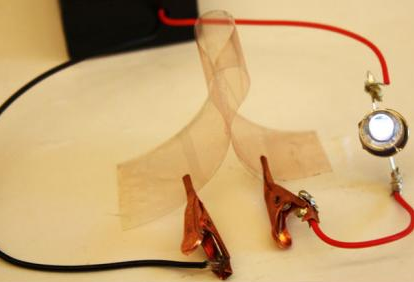 The idea: Replace the brittle metals in our electronic screens with another metal that's cheap, abundant and flexible. Like copper.

The latest flat screens are made with indium, which is transparent and conductive (a rare and necessary combination) but also brittle. Indium is also a rare earth element, making it scarce and expensive. Using copper nanowires instead of indium could reduce the manufacturing cost of cell phones. Because copper is less brittle than the indium composite, the wires could one day lead to flexible electronics, like a foldable iPad or an unbreakable cell phone screen.
The potential: Foldable iPads, of course! Duke Professor Benjamin Wiley co-founded a company called NanoForge Corp to build copper nanowires for the next generation of displays and solar cells.
>