What's Good for Caterpillar Isn't So Great for America
The industrial juggernaut's profits are impressive, and hiring is way up. Too bad two-thirds of its new jobs are going overseas.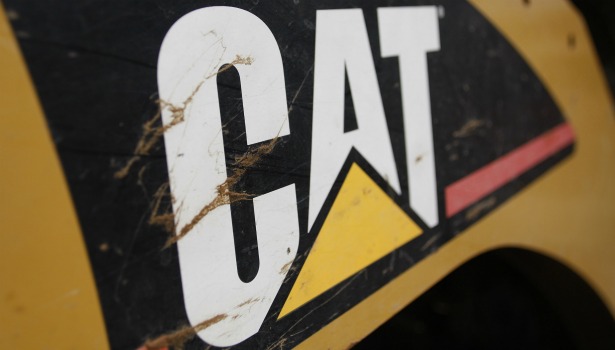 Wall Street got a jolt of good news yesterday when Caterpillar, the world's largest maker of heavy machinery for mining and construction, announced a blockbuster round of third quarter results. The company crushed analyst predictions, posting record revenues that yielded profits 44% higher than a year before. The manufacturer's numbers helped send the Dow Jones Industrial Average up 104 points by the end of trading.
But for those inclined to care less about corporate earnings and more about the broad health of the U.S. economy, Caterpillar's announcement contained plenty of grist for concern. On the bright side, as Bloomberg points out this morning, the company's performance is one more sign that even in difficult times, exports are propping up U.S. growth. Unfortunately, its numbers had little to do with the weak domestic market. Like so many other companies, Caterpillar sees its best prospects abroad. And in that sense, its results captured the good, the bad, and the frightening of the halting U.S. recovery.
Investors pay special attention to Caterpillar, based in Peoria, Ill., because of its particular niche in the global market. The company's bright yellow backhoes, trucks and loaders don't sell unless someone out there is putting up a building or digging a mine--traditional signs of economic activity. So its sales are seen as a global economic barometer.
Emphasis on global. This quarter, the company raked in about $15.7 billion in revenue. Only about a third of that came from North America. And although sales increased at home, the company said that most of those purchases weren't the result of new construction, but rather companies looking to replace old and rundown machinery. Contrast that with the developing economies in Asia, the Middle East and Latin America, where a combination of high commodities prices and continued growth have led to a mining boom and a strong appetite for construction.
Obviously, the fact that Caterpillar is in a place to benefit from those trends is good for the United States. Exports, which reached record levels in September thanks in part to a weaker U.S. dollar, have been one of the few consistently bright spots in the economy, and policy makers are counting on their continued strength. Exports are especially important to an economy that's undergone a financial crisis. If weak companies and indebted American families aren't buying much, it's more important that foreign companies and families buy our stuff, instead. President Obama has pledged to double exports by 2015, with the hope of creating more jobs at home, and Congress recently ratified a slate of free trade agreements to help the process along.
But while exports have been a boon, they're not a replacement for a healthy domestic market, particularly when it comes to jobs. Companies -- especially heavy goods manufacturers, such as auto makers and machinery builders -- tend to hire and invest in countries where they see business growing. Asia's growing. We're not. Caterpillar added 15,054 workers in the past year. Only about a third were in the U.S. In the 1950s, what was good for GM was supposed to be good for America. Today what's good for Caterpillar might be better for the rest of the world.

The company's economic forecast should also scare us. The company expects to benefit from better growth worldwide, in part due to a healthier U.S. economy, where it sees GDP rising at a rate of 2.5% in 2012. That's stronger than the anemic growth we've had in 2011, but still somewhat plodding, and certainly not enough to fix the country's unemployment problem. Overseas, again, is a different story. Even with China's growth slowing to 9% a year, the company is predicting a robust environment throughout Asia as well as in Latin America.
And therein lies the basic issue. U.S. corporations can benefit from a mining boom in Brazil and shopping malls in China. But unless America can get its own economic house in order, those companies aren't going to share the rewards back home.
>