Guess Who's Still Making Money In a Bad Economy? The Big Banks!
Trading and investment banking revenues were terrible, but oddly, a more optimistic outlook on credit raised their profits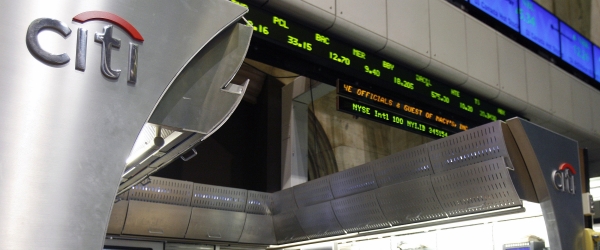 Those big banks just seem indestructible. July through September weren't particularly stellar months for the economy. Over the three-month period, the S&P 500 stock index was down 17%. Unemployment was stuck at 9.1% for the entire quarter, consumer confidence plummeted in August and remains near its 29-month low, and the U.S. was downgraded. Yet as the third quarter's earnings reports begin to trickle in, the big banks are defying all that awful news and have kept their profits up.
Markets Bruise JPMorgan, Citi
So far this month, we've heard from a couple of the U.S. mega-banks: JPMorgan, Citigroup, and Wells Fargo. Given all of the market turmoil during the quarter, analysts didn't expect any wonderful news. Yet all of these banks managed to come in around or above expectations.
JPMorgan's earnings were essentially flat year-over-year and down a bit from the second quarter. But a quarterly gain of $4.26 billion isn't that bad -- particularly in a quarter when trading and investment banking suffered. Its investment banking fees were down about $900 million compared to last quarter. Its fixed income markets business was down nearly $2 billion from the first quarter.
Citigroup's earnings actually improved significantly from a year earlier, up 74%.* This came despite weaker revenue from fees and trading as well. Its securities and banking revenue was $4.8 billion, down 12% year-over-year and $1.4 billion compared to its strong first quarter.
Credit Boosts Wells Fargo and Rescues the Others
Wells Fargo, however, didn't have a similar fate: it doesn't have any reliance on investment banking and trading. But analysts still didn't celebrate the bank's results: the weak economy prevented its revenues from growing as much as some of them had hoped. Still, it's 24% year-over-year net income growth to $4.1 billion wasn't too bad.
Although the economy was weak in the third quarter, Wells and those other two big banks benefitted from an improved longer-term picture. All three banks' better-than-anticipated loan performance padded their profits. For JPMorgan and Citi, in particular, accounting gains on their debt portfolios played a big role in keeping their income up.
JPMorgan would have seen a 33% decline in profits if a $1.9 billion accounting benefit didn't provide a boost. Citi also had a $1.9 billion gain on improving debt holdings. It still would have had better profit year-over-year without it, but the valuation bump helped to double its quarterly profits. We'll hear from Bank of America later this week. It should experience a similar benefit.
Still, Big Banks Are Sweating
Despite this relatively good news from big banks, they face huge obstacles. Their uncertain future has caused their stocks to take a beating in recent months. Third quarter results show that revenue growth will be tough as the economy remains weak. The ongoing mortgage lawsuits will also cost them billions in coming quarters -- JPMorgan just announced that it set aside another $1 billion to cover associated legal expenses.
The banks also face significant regulatory costs. We have already seen them beginning to grapple with consumer credit revenue declining due to new rules, like Bank of America's decision to charge its customers a fee for using debit cards. Banks will also need to begin boosting their capital as new global capital regulations begin to take hold over the next couple of years. Just today, the Federal Reserve announced that the big banks will also have to submit their resolution plans -- the how-to explanation to help regulators understand how their failure could be relatively painless -- by July.
So it should come as no surprise that weak economic expectations and higher costs are leading banks to additional layoffs. Last week, the New York comptroller said that he expects another 10,000 Wall Street jobs will be shed by the end of 2012. And this doesn't account for what will be thousands more layoffs in other bank divisions. While the Occupy Wall Street crowd and others who advocate a shrinking of the U.S. financial sector might celebrate this news, it will create short-term harm to the U.S. economy. At a time when the nation is having trouble making progress on the unemployment problem, another headwind created by financial sector firings won't help.
---
* Note: Initially, I reported a 68% increase in profits for Citi based on this Dow Jones news story. I have changed this to 74%, based on this WSJ article and my own calculations.
Image Credit: REUTERS/Shannon Stapleton