Consumer Credit May Be Deteriorating: Is the Recovery Doomed?
Mortgage and credit card delinquencies had been steadily declining, but third quarter earnings reports from the big banks may threaten this trend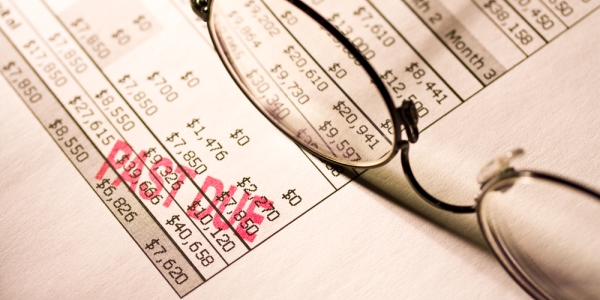 When consumers stop paying their bills that usually means that the economy is in trouble. This implies that either more people lost their jobs or that their incomes aren't keeping up with their expenses. Either scenario implies a decline in the ever-important metric of consumer spending. As the big banks report their third quarter earnings this month, mortgage and credit card delinquency rates may appear to be on the rise. How much should this worry us?
Is Credit Really Deteriorating?
First we must determine: is there really a problem? Tom Braithwaite, Shahien Nasiripour, and Ajay Makan in the Financial Times argue that consumers are in trouble. They point to pieces of evidence contained in the recent third quarter earnings announcements from Citigroup, JPMorgan, and Wells Fargo. Here's a summary of their points:
Wells: 90+ day delinquencies in consumer loans up 4% from Q2, first increase since 2009
Citi: 90+ day delinquencies in mortgages up to 3.88% from 3.87% in Q2, first time in almost two years
JPM: Delinquencies for government-insured mortgages up to $9.5 billion from $9.1 billion in Q2
They also say that Capital One reported rising 30+ day credit card delinquencies in June and July. None of that sounds good. But the beauty of statistics is that you can often find some to refute a hypothesis that others support. Here are some data points I picked out of the same earnings reports:
Wells: Five Quarter Nonperforming Assets declined 4% in the third quarter and are down 22% from a year earlier
Citi: "Retail Partner Cards" 90+ day delinquencies fell to 2.47% from 2.53% in the second quarter. (They were 3.78% a year earlier.)
JPM: Credit Card 90+ day delinquencies decreased to 1.43% from 1.55% in the second quarter and from 2.41% a year earlier.
Also, Wells stated in its release that the increase in delinquencies that the FT refers to is "primarily driven by seasonality." Presumably, seasonality is similar across-the-board, which implies that there could be some seasonal effects at work in the slight upticks that the FT piece notes for Citi's, JPMorgan's, and Capital One's delinquencies as well.
And then there's Bank of America, which has a truly gigantic mortgage portfiolio, thanks to its Countrywide acquisition a few years ago. It reported today, so it wasn't included in the FT article. Here's a chart on mortgage delinquencies from its presentation:

It further reports a decline in 90+ day credit card delinquencies to 2.07% from 2.31% in the second quarter and from 3.07% a year earlier.
But If Credit Is Deteriorating
For all of these reasons, we probably shouldn't sound the double dip alarm yet. Instead, we could be seeing a symptom of the excruciatingly slow recovery. One almost certain problem is that some long-term unemployed are seeing their benefits run out, which is causing some loan delinquencies. But over the next few months, temporary holiday hiring will occur. This might help some of these people to avoid credit defaults. And early indicators actually suggest that employment may be improving in October.
Still, if credit is deteriorating a little, we should be troubled. If for no other reason, banks' reactions could have negative consequences. If they see more loans going bad, then they're likely to further tighten credit. At a time when the Federal Reserve is attempting to stimulate the economy by making longer-term loans like mortgage cheaper, this would be a particularly serious problem. If banks hand out even fewer new mortgages in response to rising delinquencies, then even fewer Americans will qualify to refinance at the current very low interest rates. This could deaden the impact of the Fed's action.
So if the FT is right and consumers are feeling pinched, then let's hope that holiday hiring helps. But what we could be seeing here is more of the same: an anemic, sideways-moving recovery that can't seem to find its footing. Until employment improves, consumers will remain under pressure, particularly as the jobless benefits of the long-term unemployed continue to run out.
Image Credit: Fotoline / Shutterstock