Back From the Dead? The Recovery Resumed in September
The economy had been near the edge of the cliff all summer, but slowly backed away as fall began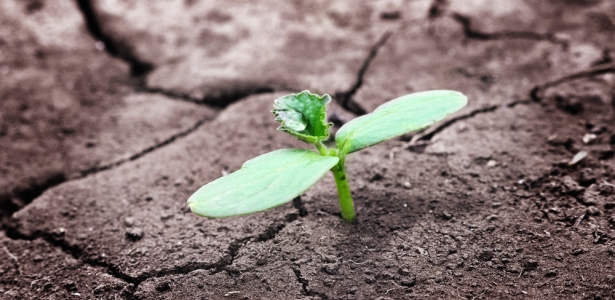 The U.S. job market still stinks, and incomes are stagnant. But the economy actually looked much better in September than it did during most of the summer. Although a number of obstacles remain in the recovery's path, it moved forward last month. This is clear by considering a broad sampling of the major economic indicators.
A Lot of Green
Here's my usual monthly chart that rounds up some of the month's most important results:*
Before delving into the numbers, on a purely qualitative level, you can see an awful lot of green, especially compared to the same chart for August. The comparison is enlightening:
That's pretty dramatic. The balance of "improved" to "worsening" flip-flopped to nine-to-five in September from five-to-nine in August. In August, just two "directions of change" were green, indicating faster improvement or a switch from worsening to improving. In September, eight were green.
Digging Deeper
If you move past the color-coding, however, then you can refine this view a bit. While September was clearly better than August, it still wasn't quite as dramatically better as it looks. That's in part because, despite all the red, August's numbers weren't actually that bad. Several worsening indicators were nearly flat. That's not good, but it also isn't terrible.
The American Consumer
The big disappointment in September comes from real disposable income. It fell for the third month straight, though its decline was tiny. Because incomes declined, savings also dropped in order to support the month's additional spending.
And spending showed a hearty gain. Retail sales also rose. Given those results, it isn't surprising that consumer confidence also improved. The caveat here, however, is that we know that sentiment plummeted in October. So Americans' more aggressive spending may not have held up this month.
Housing
The narrative for the housing market really didn't change in September. Although new home sales rose, they remain very low. Existing sales continue to have trouble sticking above the annualized pace of 5 million. Finally, foreclosure activity is still low, as banks continue to iron out their procedures. So housing remains a blemish, but it isn't actively worsening.
Business & Jobs
Small business owners agreed with consumers: the economy was better in September. It was the first time their optimism had risen in six months. Manufacturing also expanded faster during the month. But the private sector's performance was mixed. Durable good orders fell, and the stock market worsened. Of course, we know that October has been a much more pleasant month for stocks.
The labor market, however, remained weak. The unemployment rate remained stuck at 9.1% for the third straight month. Although job growth was stronger in September than in August, it was still pretty weak. Remember, at least 125,000 jobs are needed just to keep up with the rate of population growth.

The Broader Indicators
The chart below shows the performance of some additional indicators, which are a little harder to judge as clearly good or bad:
As you can see, inflation was clearly slowing in September. Consumer core inflation had basically ceased. If this trend continues, it could embolden the Federal Reserve to provide additional monetary stimulus. As the chart also shows, however, both short- and long-term bond yields were already quite low in September.
Sovereign debt didn't have a great month, however. Across-the-board we saw CDS spreads rise. They widened particularly significantly for China, Brazil, and Japan. News of a eurozone deal might have improved some of these spreads a bit in October, however.

Looking Ahead
On Tuesday, October data will begin rolling in. Although September was a relatively good month, a lot of economic activity hinges on the American consumer. And we know that confidence took a hit during the month. If spending didn't hold up, then the recovery will have slowed again this month.
However, at least one early report indicates that hiring was a little more brisk during the month. If that's the case, then some Americans had more money to spend. The better third quarter GDP growth result also implies that double dip isn't as serious a threat. That combined with better hiring and falling prices could be enough to cheer up Americans as holiday spending ramps up in November. But we'll know more when the October jobs report is revealed on Friday.
Notes/Disclaimers about the matrices above:
This is by no means completely exhaustive, but it does take into account many important statistics.
This represents a somewhat quantitative summary, but no weighting has been used to create an economic index, so the reader can decide how important each statistic is for himself or herself.
There is some overlap.
---
* Additional Note: As of this month, I have switched up my employment level statistic to show nonfarm jobs via the BLS Establishment Survey instead of employment according to the Household Survey. I thought it added a little bit more diversity of sources to provide two employment statistics from two separate surveys, since I already include the unemployment rate from the Household Survey.
** Additional Note 2: Greece's bond protection here is measured in "upfront points" instead of CDS spreads. When a country's debt is very risky, it becomes easier to just express the cost of protection in upfront points instead of CDS spreads. CDS spreads represent how big a premium per year someone who wants the insurance must pay. Upfront points, however, signify an amount of money upfront that an investor must provide for the protection. For example "61" for Greece means that for every $10 million of Greek debt an investor wants to ensure, $6.1 million must be paid at the onset of the trade, plus a $100,000 per year fee. By comparison, a regular CDS spread of 61 would mean that the insurance costs $61,000 per year to protect $10 million of debt. So you can see that upfront points are much, much more expensive.
Image Credit: Natalia D./Shutterstock