Why Silicon Valley Is Running Scared From Health Care
Who stole medtech's money? Blame the recession. And Twitter.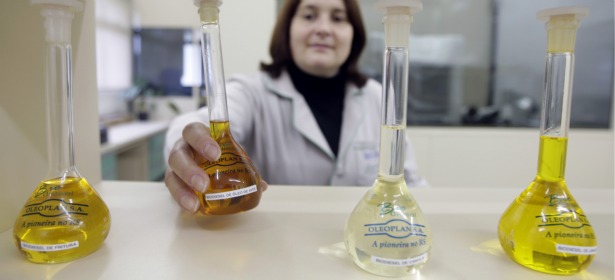 REUTERS

Innovation is the jewel in the crown of the U.S. health care system. We surely can't brag about having the most affordable medical insurance, or the longest-living patients. But we can brag, and do brag, about having the most cutting-edge medical- and bio-technology in the world.

So this should scare you. Medical device, biotech and diagnostic companies account for about a third of all angel and venture capital investments. But today, this system is in collapse, jeopardizing the very foundation of what has made the U.S. healthcare system the envy of the modern world.

Why is this happening? I count three reasons. First, the collapse of public financing markets in the financial meltdown of 2008 cooled venture capital funding. The number of venture capital firms and the amount of venture capital have both decreased by roughly two-thirds, to levels not seen since 1994-98.

Second, healthcare venture funds that survived the crash had full portfolios of companies burning cash at alarming rates. They're simply not in a position to make new bets in promising medical technologies, much less bold ideas with 5-10 year horizons to liquidity. Third, other technology sectors, notably Web 2.0, social networking, and software businesses, have seen their cash requirements and time to exit decrease, sometimes by a factor of ten. This contrasts starkly with the medtech and biotech space where -- primarily, but not entirely, for regulatory reasons -- cash requirements and time-to-exit are at an all-time high.

The upshot is a massive flight from de novo, innovative medical technologies in favor of propping up existing portfolio companies or investing in Web-based companies that don't have the regulatory burdens of healthcare firms. First time funding in medtech (that is, rounds of institutional funding, after friends and family and angels), fell in 2010, according to Pricewaterhouse MoneyTree, as did first-time financing for biotech companies.

This year has been even worse, with fewer first-time medtech and biotech companies receiving capital. The number of innovative technologies being funded has shrunk to single digits. In an informal poll I took of angel groups willing to finance the high-risk, high-regulatory burden technologies, I could not identify ten deals likely to receive first-time financing in 2011.

Universities specializing in medtech and biotech innovation are seeing fewer professors, post docs and engineers willing to quit their day jobs to take promising technologies out of academia into the commercial environment. Biodesign programs everywhere struggle to offer options to graduates who have spent a year or more defining a compelling clinical need and identifying technological solutions, only to realize there is no funding to take these ideas out of university as in the past. In short, we are offshoring our medical device and biotech industries - two of the most successful industries in modern history - faster than we offshored the automotive industry.
WHERE WILL THE GOOD IDEAS COME FROM?

There might be hope on the horizon. Angels have banded into angel groups, now more than 400, and are increasing syndication of deals between groups very substantially. And angel groups and entrepreneurs are working together to create new business models that bring medtech and biotech technologies to proof of concept or even human efficacy on far less capital than previously, allowing strategics and industry players to acquire these technologies at lower - but still attractive to early investors - prices. One example is a company developing a leadless, implantable cardiac pacemaker, a stent-like device that could revolutionize the $5 billion + cardiac rhythm device industry. That company was funded by angels, received one round of venture financing and was able to achieve sufficient milestones to attract a strategic investor who will finance the product through to European launch, with an option to purchase the company for a nine figure sum.
But medical tourism has become one of the fastest growing segments in healthcare, and it is now the case that the latest cancer therapy, minimally invasive surgery, or least invasive implant are all available outside of the United States for years before they are approved for use here. Many of us doubt of that same pacemaker technology would be able to attract initial angel or venture funding today. I hope we are wrong. Otherwise, prepare for a future when we import medical devices and drugs like we do cars and electronics today.
>