The former president of George Washington University explains what goes into the cost of college. This is part of one of a two part series adapted from an interview with The Atlantic.

Universities are labor-intensive institutions: faculty and staff salaries comprise the highest proportion of the budget. Maintaining the physical plant is the second highest budget item: keeping the lights on, constructing, furnishing and cleaning classrooms, laboratories, gyms, dormitories, student centers and libraries; and supplying books, blackboards and IT. In order to control costs, adjustments to those two items must be made.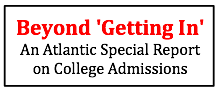 Faculty members are paid for their output in three areas: teaching, research and service (e.g. committee work and student advising). For many years, at schools where serious research was frequent and prolific, faculty members were granted reduced teaching loads in order to free up additional time for writing, lab work or creative endeavors. Over time, what was once a normative classroom load of 3 classes each semester (3 & 3) was reduced for scholars to 3 & 2, then 2 & 2, then 2 & 1 - to the ultimate extreme. Soon this reduction became normative, regardless of the amount of research produced. "Good schools" had lower teaching loads than others.
But schools striving to improve their academic standing began to recruit faculty with the promise that they too would receive lower classroom loads in order to write more books or carry on more experiments and thereby "up the standing" of the school. Quality of output seemed less important than quantity. Today, almost across the board at 4-year colleges and universities, the teaching load of 40 years ago has been reduced almost by half. Salaries have increased, and classroom contact has been reduced. This is a difficult fiscal model.