Why Is College So Expensive?
The former president of George Washington University explains what goes into the cost of college. This is part of one of a two part series adapted from an interview with The Atlantic.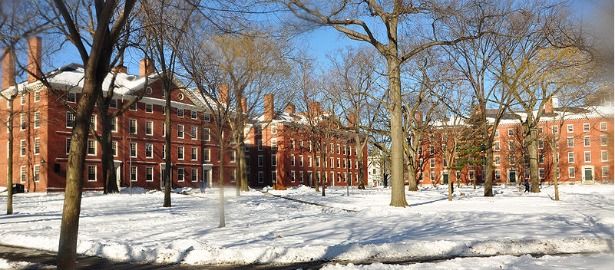 Universities are labor-intensive institutions: faculty and staff salaries comprise the highest proportion of the budget. Maintaining the physical plant is the second highest budget item: keeping the lights on, constructing, furnishing and cleaning classrooms, laboratories, gyms, dormitories, student centers and libraries; and supplying books, blackboards and IT. In order to control costs, adjustments to those two items must be made.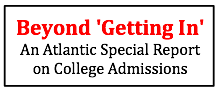 Faculty members are paid for their output in three areas: teaching, research and service (e.g. committee work and student advising). For many years, at schools where serious research was frequent and prolific, faculty members were granted reduced teaching loads in order to free up additional time for writing, lab work or creative endeavors. Over time, what was once a normative classroom load of 3 classes each semester (3 & 3) was reduced for scholars to 3 & 2, then 2 & 2, then 2 & 1 - to the ultimate extreme. Soon this reduction became normative, regardless of the amount of research produced. "Good schools" had lower teaching loads than others.
But schools striving to improve their academic standing began to recruit faculty with the promise that they too would receive lower classroom loads in order to write more books or carry on more experiments and thereby "up the standing" of the school. Quality of output seemed less important than quantity. Today, almost across the board at 4-year colleges and universities, the teaching load of 40 years ago has been reduced almost by half. Salaries have increased, and classroom contact has been reduced. This is a difficult fiscal model.

REFORMING TEACHERS

Perhaps it is time to divide the academy back into two groups: those who are the best producers of research; and those who are the best classroom teachers. While the salaries of each group might remain the same, the teaching load should vary, with the researchers teaching less and the best instructors teaching more.
On most campuses, the line item for staff salaries has increased exponentially over the past quarter century, as colleges provide a more enriched component of student services: academic and job advising; personal counseling and health services; admission and financial aid offices; student-life workers; alumni affairs, etc. Students and families have asked universities to become "life-lines" - not only serving in loco parentis but as head-counselors, cruise directors, personal physicians, trainers, tutors, and more.
And now it is time to look at this wide array of academic student support services and see if certain areas can't be pulled back and tightened up.
Currently, most schools operate two 14-week semesters (plus part-time summer study), a utilization of a mere 50% of the year. That means that classrooms sit idle half the year, likewise libraries and laboratories. By adjusting to a more robust calendar, and by increasing the 14-week academic sessions from two to three, the physical plants will be used far more efficiently. This formula will offer 42 of classroom use, leaving 10 weeks for rest, travel and additional research.
I would also suggest reviewing faculty contracts. Colleges award lifetime contracts to people on the basis of one or two books, a few articles, and a promise of what's to come. Thirty years ago, when one got tenure at age 35, it was expected that a professor would remain at a college for thirty years, until age 65. That gave universities stability and the ability to plan for the future. However, it is now illegal to demand anyone retire (except in extreme circumstances) so a decision made when a person is 35 might well be one the school must live with for 40 or even 50 years. This leaves little room for advancement of younger faculty. We need a new model.
>