The University Is a Black Hole: The Crisis of Data in College Admissions
Why isn't there a Consumer Reports, Zillow, or Kelley Blue Book for America's colleges?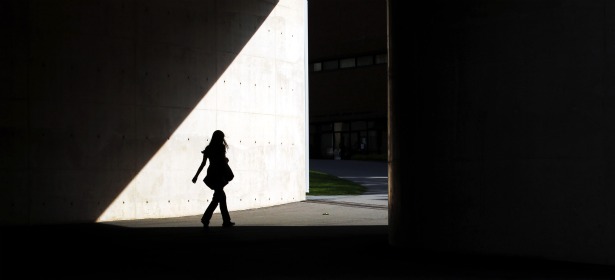 REUTERS

The market for higher education is broken. Despite massive increases in tuition, students continue to flock to colleges and universities where the likelihood of earning a degree, let alone finding success in the labor market, is distressingly low. As a result, levels of student debt and loan default rates are at all-time highs, leading some to declare that "sub-prime" has "gone to college" and that this bubble too shall burst.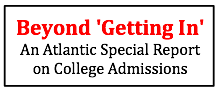 The market is broken because it's rigged in favor of institutions of higher education and against the interests of consumers. Prospective college students lack basic information about college costs and quality--and how they vary across institutions--on which to base their investment decisions. This lack of information handicaps the ability of students to be the savvy consumers that a well-functioning market requires, freeing poor-performing institutions to operate at will.
Compared to other large investments that Americans make, the information that prospective students have about college costs and quality is woefully incomplete. Consumers in the market for a new car, a new house, or even a new washing machine can look to Consumer Reports, Zillow, the Kelley Blue Book, and other outlets for reams of comparable information about current prices, maintenance costs, and resale values. Sure, prospective college students have the popular U.S. News and World Report rankings, but these are largely based on institutional reputation, selectivity, and other measures that fail to capture return on investment. What if consumers want to figure out what their credential might be worth on the labor market after they graduate? Whether they'll have enough income to live comfortably and still pay back their loans? Whether students actually learn anything over the course of their program? On important questions like these, prospective students are in the dark.
Prospective students even have a tough time finding out how much a degree will actually cost them. Colleges engage in what's called "price discrimination:" they set a "sticker price" for their tuition and then tailor financial aid packages based on student characteristics to reduce the price that students actually pay. Until students fill out the Free Application for Federal Student Aid (FAFSA), apply to the college, get accepted, and receive a formal offer of financial aid, the "sticker price" is typically all they have to go on. Evidence suggests that high sticker prices can discourage qualified students and lead them to narrow their options. A 2010 survey by the College Board found that 59 percent of prospective students reported ruling out colleges on the basis of their sticker price. Even more troubling, misperception of college costs is most acute among first-generation college-goers and those from low-income backgrounds, many of whom see high sticker prices and assume that college is beyond their means. To top it all off, colleges can change the quoted price after that first year of attendance, leaving families on already-tight budgets out of luck.

SHINE A LIGHT

These information asymmetries cut two ways. On the one hand, they doom far too many students to invest their time and money (as well as your tax dollars) in colleges and universities that do not provide a return on that investment. Many fail to consider the most challenging college that is within their reach, often because high sticker prices scare them off.
On the other hand, these under-informed decisions combine to create a market that cannot exert competitive pressure on low-performing colleges to improve. If students continue to show up at colleges and universities that fail to provide a quality product because they don't know any better, these providers will have little incentive to get better. Think about a mutual fund market where data on market returns were nonexistent. Low-performing funds would not only survive, but would look identical to those funds that actually provide a return.
In order to solve this market failure, we need to develop better measures of college costs and quality and more innovative ways of providing that information to consumers when they need it.
Fortunately, concerns about student debt and the performance of for-profit colleges have placed higher education transparency on the agenda. As of October, federal law requires colleges and universities to host a "net price calculator" on their website that will enable prospective students to estimate what they can expect to pay given their family income. The Department of Education's controversial effort to hold for-profit and community colleges accountable for the labor market success of vocational program graduates will, for the first time, link information about graduates' employment outcomes to individual postsecondary programs. This new capability presents an unprecedented opportunity to improve consumer information across all institutions; one can only hope that policymakers will have the nerve to do so. And the Obama administration's Open Government Initiative has recently turned its attention to higher education transparency, inviting the country's top web developers to create applications that unlock federal data and provide it to prospective students in a format they can use.
Improved transparency is no panacea. All investments carry risk, and no amount of information (short of a crystal ball) will ensure that all consumers make rational decisions about their future. But without better information about quality and costs, too many college students will continue to make bad investment decisions, harming both their own economic prospects and those of the country.
>