How Dangerous Are College Rankings and the Rat Race For Prestige?
Are colleges that jack up tuition simply playing a necessary game to provide a higher-quality learning environment to picky students and professors?
A former college president who nearly tripled tuition in 20 years explains why elite schools feel the need to raise and spend so much money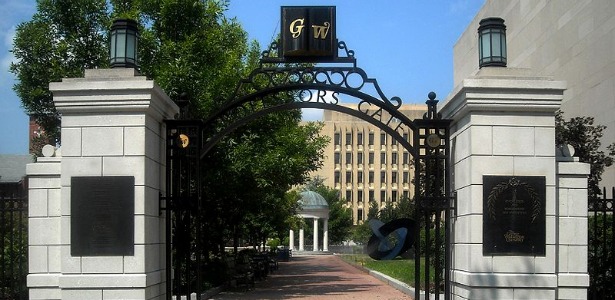 WIKIPEDIA

Stephen Joel Trachtenberg understands the prestige war from the inside. When he became president of George Washington University in 1988, tuition was $14,000 -- below average for a private, four-year university, as Washington Monthly reported. When he left in 2007, tuition had skyrocketed to $39,000. During that time, undergraduate applications tripled, the endowment quintupled to $1 billion, SAT scores jumped by 200 points, and the university created five new schools. This essay is adapted from an interview with The Atlantic.
You can buy a pair of jeans at Wal-Mart for $29 and one from Ralph Lauren for $98. While both cover your backside, one comes with a label of status that appeals to some and not to others. Customers -- and let's not forget that students are customers of academic services -- like choices and they usually make selections based on more than one factor, price being only one.
When my son checked into his freshman dorm, there were no lights in his room - nothing on the ceiling, walls or desk. There were two outlets: if you wanted light, Yale required you to bring your own lamp. I thought this took the parable of Plato's Cave a bit too far.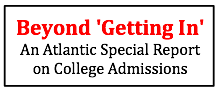 Applicants to GW look for more than overhead lights: they want living and dining choices, places to study and swim, comfortable desks and chairs, and tennis and basketball courts. Yes, they are looking for great professors but they want more than classroom life. The only way to provide more books in the library, more theaters for performances, laboratories for experiments, coffee shops for study breaks is to have the dollars to build and maintain all these things - and dollars come from tuition.
At the same time as the demand for quality services increased, so too did the cost for basic utilities: electricity, water, security, oil, insurance, personnel health and other employee benefits have all risen over the past 40 years.
PERCEPTION IS REALITY: WHY TUITION KEEPS RISING

The top 50 universities are not a monolithic list. They can probably be divided into two parts: the top 15 and the next 35. Within the first group, there is little difference of quality - it is all cream with nuances of flavorings. For the next group - numbers 16-50, there is cream, buttermilk, latte, and lots of special tastes. There is also jockeying for position. The top ten always get a mention by the general press. Sometimes, the next 5 or 10 are in a paragraph lower down the column. No question that number 35 wants to move up.
Tuitions rise because costs rise. As the payroll grows, tuition goes up. As the expense of goods and services used by the institution inflate, or become more extended and expanded, tuition goes up. Universities really do get better faculty by providing better compensation and benefits. Professors, it turns out, are economic men and women: Prestige tends to be indexed to quality and quality tends to be measured by the attributes of an institution: the laboratories, libraries, studios, playing fields, recreational and residential facilities; the services for counseling. When one talks about a top 50 university, one is talking about both perception and reality. These are in significant measure indexed to the size of endowment, the fundraising and the tuition income available to the school to provide what the students seek.
HOW DANGEROUS ARE COLLEGE RANKINGS?

The national rifle association likes to say, "Guns don't kill people, people kill people." College rankings aren't dangerous or misguided so long as they are used prudently, safely and appropriately. They shed some light: they are interesting, entertaining, useful sources of gossip, and helpful for puffing but they shouldn't inform the decision about where a student decides to matriculate, at least not definitively. They add some marginal benefit however university students are expected to be thoughtful consumers.
Research places, ask friends, take a tour, virtual or actual. Talk to professors and former students.
Allowing life decisions to be dictated by mindless rankings is like determining your future by reading your horoscope in the daily newspaper. "Leos are best suited to Ivy-League institutions; Virgos should consider the Big Ten." Students need to decide where to enroll using multiple data points. The first has to do with the academic quality of the institution matched to the capabilities and academic record of the applicant. Wanting to go to Columbia or Harvard is not enough. Being a plausible candidate - with the grades, scores, skills, hobbies, patents, languages, references and talents is required.
Location counts more to some people than to others: there are students more suited to an undergraduate college like Amherst than to a research university like Michigan. You can get a perfectly splendid degree in history at both. So, making the acquaintance of one's own mind and disposition is a good place to start when thinking about where to matriculate.
Life is short. Do you want to spend 4-years at a college where it snows on Labor Day and you don't get to take your parka off again until July 4th? If you really love skiing, it makes perfectly good sense to think about going to Vermont or Colorado. On the other hand, if you want an urban experience, New York, San Francisco, Washington and Boston add value to whatever else a campus may proffer. Some students will want a faith-based institution, others an all women's college.
Consumer Reports helps people decide which appliance is a good value and has the best repair rate. Rarely do they give the most expensive item the highest rating; it goes against their grain.
CNET reviews computers, printers, televisions, and other technical equipment and provides two sets of ratings: the preferences of editors and the choices of users. The perspectives are different and a potential buyer is wise to read both.
A friend once outlined the list of schools her son was applying to and I could find no discernable pattern to the names. My friend said, "Each school is located in a city with a national league baseball team." That one has yet to appear in U.S. News and World Report's rankings, but there is always next year. New criteria gives a new set of rankings and that in turn sells more magazine. We're all rats in a maze.
>