Economic Pessimism Is the Opium of the Commentariat
When inexpensive products become popular in the marketplace, commentators jump to the conclusion that the economy has weakened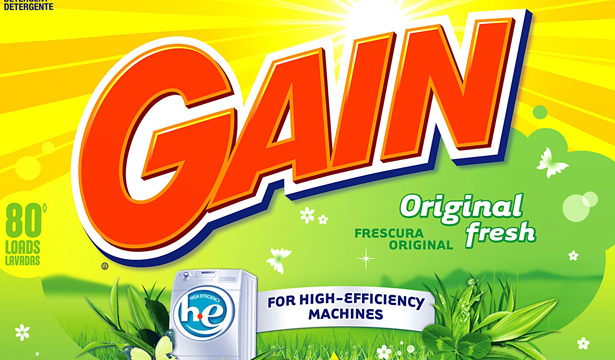 Proctor & Gamble
"Thunderation! There is a man in shirt sleeves on those steps." So the fictional protagonist of John P. Marquand's 1937 bestseller, The Late George Apley, recalled his father's reaction to a perceived omen of neighborhood decline, and the father's decision to sell his new South Boston house immediately and move to Back Bay.
Today's pundits are looking for small signs of gloom, too. For the Washington Post columnist Richard Cohen the downfall of the Republic is manifest in cheapo detergent, specifically Procter & Gamble's decision to promote its Gain for the downwardly mobile masses and Tide brand for the privileged. (What's next, cask-aged Tide Platinum?) P&G was developing synthetic detergents at the very time Marquand was writing; the story of how it literally scooped German's chemical giants is here.
But there are limits to this mode of augury. Mr. Cohen cites the introduction of Heineken Beer as a symbol of the optimistic consuming Republic of 50 years ago, but anecdotes can cut both ways. Premium-priced, brewed-in-USA craft beer is booming, recession or no, according to the Chicago Tribune:
With double-digit growth across the craft beer industry, several new entrants are opening for business, while established local favorites such as Half Acre, Three Floyds and Two Brothers are all furiously ramping up production in a seemingly futile effort to meet increasing demand.

"We just can't make enough beer," said Gabriel Magliaro, 32, a former magazine advertising director who opened Half Acre Beer Co. in a converted North Lincoln Avenue warehouse in Chicago in 2008. "Our goal every week is just to try not to run out of beer."

A homegrown revolution that took root in the 1980s, the craft beer industry grew from a handful of pioneers to more than 1,750 breweries in 2010. Early leaders included Sierra Nevada, Samuel Adams and Anchor Brewing, which was sold last year to the Griffin Group, a private-equity firm.

Leveraging local roots, flavorful, sometimes fanciful, products and quirky marketing, craft beer accounted for 5 percent of beer sales nationally in 2010. With mainstream sales flat, some analysts think that share could reach 20 percent within the decade.
And the buyers are not just the affluent. Craft beer is also a small luxury that can take the place of costlier ones, according to brewers and industry analysts. And companies like Brooklyn Brewery have been thriving and providing jobs in the downturn.

Innovative consumption patterns in hard times aren't new. The premium bread market was created during the Depression by Margaret Rudkin, whose family was facing both the health and the financial issues all too familiar today.
I won't minimize the daunting challenges we face, and -- at the moment at least -- have no five-point solution. But it's also a historical distortion to imagine some golden age of American optimism, when a cursory survey (made easier by the Web) reveals the 1960s as a decade of anxiety and anger -- not to mention the Cuban Missile Crisis at the end of Mad Men's second season. Is that an example of our optimistic paradise lost?
In fact, America actually may come out relatively better today than it used to be. At the height of the "American dream" idea there was always some overseas paradise for would-be expatriates. Now what's left? David Cameron's post-riot London? Nicolas Sarkozy's Paris? Silvio Berlusconi's Florence? Even Scandinavia and the Netherlands, the last best hope of solidarity and social capital, have not been exempt from divisiveness and tragic violence. Nor is the euro a safe haven from the dollar. Meanwhile our declining, overpriced higher education system is attracting record numbers of international students, according to another Post writer, Jenna Johnson. And as yet another, Robert J. Samuelson, also observed:
A fatalistic sense that the economic slump will never end is often present, as it is now, in the early stages of recovery. Sometime in the future, we may view today's melancholy similarly. Maybe we're caught in a pessimism trap.

Gloom and doom talk can be useful in galvanizing reform, but it can also feed on itself and obstruct new ideas. So we should not attach epochal significance to a soap maker's marketing strategy and put off crying into our beer, imported or domestic.