Americans Think We're in Another Recession (They're Wrong)
Confidence plummeted in August, but the economy mostly moved sideways after a slightly better July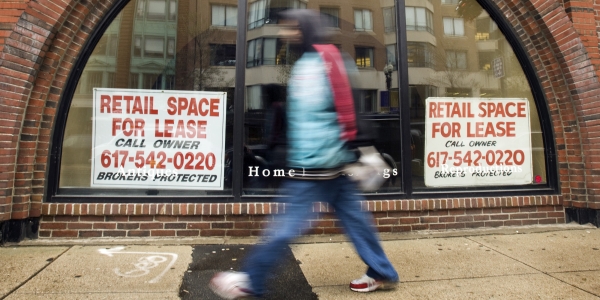 The U.S. may not be in a double dip yet, but Americans sure think it is. Although August was another extremely weak month for the recovery, the big drop in consumer and business sentiment didn't match the economy's essentially sideways movement during the month. While the picture looked pretty gloomy in August, it still appeared better than in June.
Let's begin by looking at some of the most important numbers. Here's a chart that I create each month with 15 major indicators. For each I color code the metric's verdict and the trend's direction (click to enlarge):
Rather than consider each of these four groups individually, it might be more useful look at the overall balance of good and bad.
August vs. July
Looking at direction alone, August definitely appears worse than July. In August, just five indicators improved, while eight got better in July. For "change of direction," the results were even uglier: a mere three trends showed optimistic results in August, while twice as many were more promising in July.
But this should be taken in context. July happened to be a relatively good month. The economy had been clearly worsening from April through June. It appeared to reverse course somewhat in July, as spending rose and confidence ticked up. So some of the relatively worse results you see in August were still better than in June.
Confidence Plummets
The very worrying economic metric we saw in August was sentiment. Consumer confidence fell drastically to levels more consistent with recession than recovery. Small business sentiment also continued its painful march downward.
On some level, this is understandable. Hiring has been weak to nonexistent, and Americans are frustrated. Incomes have also been stagnant. The housing market continues to struggle. August was also a rotten and volatile month for stocks. Consumers and business are not pleased.
More Flat Than Down
As mentioned, red engulfs the data shown above. That looks bad, but if you consider the chart more quantitatively, then you'll see that it's showing several indicators as more flat than down. For example, consumer spending's decline was virtually negligible. The percentage decline in real disposable income also rounds to zero. The same could be said for the small drop in durable goods orders. The unemployment rate was completely flat.
Then, a few results cancel each other out. New home sales were down, but existing sales were up. Foreclosure activity picked up, but this is more an indicator that banks are taking more action to foreclose than more borrowers struggling.
The Even Bigger Picture
Here's another chart with some additional indicators. Most of these are harder to judge with a simple "good" or "bad" verdict, so no color-coding is provided:

You can see that the increase in prices was modest. So inflation probably didn't have too detrimental an effect on consumers in August -- but they also didn't get much relief from high prices. While we saw gasoline tick down a bit, other commodity prices rose.
Meanwhile, interest rates continued to fall. Credit being so cheap should be a good thing for the economy, if businesses and consumers bother using it.
But the global picture worsened a bit during the month. Credit default swap spreads on sovereign debt widened in many cases, indicating that investors are more worried about the global economy. Though CDS spreads did tighten for a few nations, including the U.S. -- since it fixed the debt ceiling problem.
Where We're Headed
This analysis is somewhat backwards looking, since it considers August's data. Most of September's results aren't available yet, however, so it's the best we've got. August was clearly another bad month. But the fundamentals of the economy didn't look that much worse than they did in July, which was an improvement over June.

The big problem is sentiment. Expecting recession can create a self-fulfilling prophecy. If Americans' spending begins to match their pessimism, then the economy could begin contracting again.
Notes/Disclaimers about the matrices above:
This is by no means completely exhaustive, but it does take into account many important statistics.
This represents a somewhat quantitative summary, but no weighting has been used to create an economic index, so the reader can decide how important each statistic is for himself or herself.
There is some overlap.
Image Credit: REUTERS/Brian Snyder