Who Saved Silicon Valley? Angels, Of Course
Like nature, capitalism abhors a vacuum, and Angel investors have been eager and able to capture the early stage space abandoned by venture capitalists.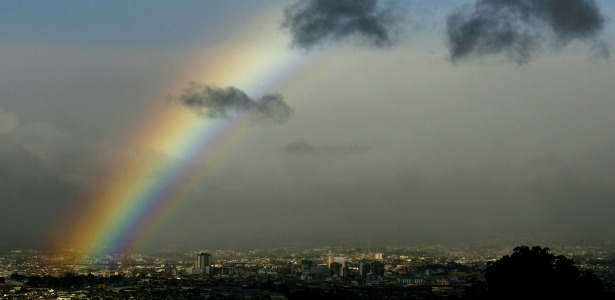 REUTERS
California is America's most fecund cluster of entrepreneurs and innovators, but recently it has suffered a drought of financial irrigation. Since 2005, the amount of venture capital under management has fallen by 60 percent, and so the role of watering the best ideas in Silicon Valley and beyond has fallen to another class of investors: Angels.
As venture capital faltered, the number of Angel investor groups has more than doubled in the last six years. The reason is simple. Like nature, capitalism abhors a vacuum, and Angels have been eager and able to capture the early stage space abandoned by venture capitalists. As entrepreneurs seek initial funding for their extraordinary ideas, they've found the best way to get their technology to market is to seek out Angel Groups for early stage capital before they turn to larger venture capital firms who typically come in at higher thresholds of investment.
There are many definitions of Angel, but I define it as a serial investor of his or her own money in technology startups by unrelated people. (I emphasize that "his or her own money" point to highlight the single biggest difference between Angel investors and venture investors). While Angels are found throughout history, Angels really took off with the technology IPO windows of the 1970s and '80s. These IPO windows were the supernovae that scattered the elements of previous successful startups: hard-working entrepreneurs, engineers and scientists who have experienced the life altering impact of in-the-money stock options. Winners wanted to win more, and understood entrepreneurship and risk-taking, and therefore had a natural affinity with entrepreneurs. Success attracted the smartest and most innovative ideas and peoples, creating a never-ending runway of beautiful opportunities. So the fact that early investors in their original startup made great returns, and an empathy for the startup process and peoples engaged in that process, combined to create and motivate Angels.
Even before the erosion of the venture-financing model, Angels were playing an increasingly critical role in the innovation ecosystem. California, generally, and Silicon Valley, specifically, contains the largest pool of angels anywhere in the world. There are over 50 organized Angel groups in California, accounting for 25% of all Angel groups in the U.S., and about 30 of those are in Silicon Valley. These groups have over 2,000 members, with more than half those in the Bay Area. It's estimated that there are at least as many individual Angels unaffiliated with angel groups, as belong to angel groups. (Some estimates put that ratio at several times larger.) Add to that Super Angels, informal groups of Angels, micro venture capital funds run by Angels, incubators like Y-Combinator, accelerators, and Plug & Play type campuses, and you begin to see the powerful engine driving innovation in California. In short: It's not just a handful of rich institutional investors. It's a complex ecosystem of peer-to-peer support and mentorship in additional to the formalization of an Angel investment engine that is working to put money behind smart projects.
For many Angels, the best way to leverage their wealth and time was to finance and mentor other entrepreneurs and to share in their success. Cashed out entrepreneurs became superconducting magnets for neo-entrepreneurs. Every hardware, software, network or Internet dreamer could find someone who had succeeded in their field, understood and could evaluate their technology and the risks inherent in bringing it to market, and who had money. And while all entrepreneurs need money, what they really need is mentoring and guidance to commercialize their technology or idea. Unless they have previously started or been in a successful startup, it is unlikely they have experienced the hurdles and impediments to bringing a technology to market, and more importantly, to a successful exit. Angels bring that experience, and can help guide entrepreneurs through the commercialization pathway, refine the business model to be lean, executable, and fundable, and navigate to a strategic or financial exit. Equally important, they can connect entrepreneurs to financing sources, identify and vet team members, and keep the enterprise focused and on track. Often, they can also make the strategic connections and introductions essential to a successful exit.
Since Silicon Valley and its environs have, decade after decade, attracted 40% or more of all early stage capital in America, it is easy to understand that more entrepreneurs have succeeded and cashed out here than in any other geographical area. How have they done as investors? There is no reliable data on this point, but the Angel Resource Institute, where I am the chairman, has begun the collection of that data and will begin publication of the Halo Report™ (what else!), in the second half of this year.
What will the data show? Here's a spoiler: Capitalism still works, and the higher the risk the higher the return.
>