The Chart You Need to See to Understand the European Debt Crisis
European stocks are plunging even harder than American markets on fears that the debt crisis is moving from contagion to full-on epidemic across Greece, Portugal, Ireland, Italy, Spain, and even France. Investors are fleeing not only European government debt but also European (and American) bank stocks, since the largest banks hold huge sums of government and corporate bonds from these countries.
No graph I've seen better explains the toxic interconnectedness of the most troubled European economies than this from the New York Times (click through for larger image).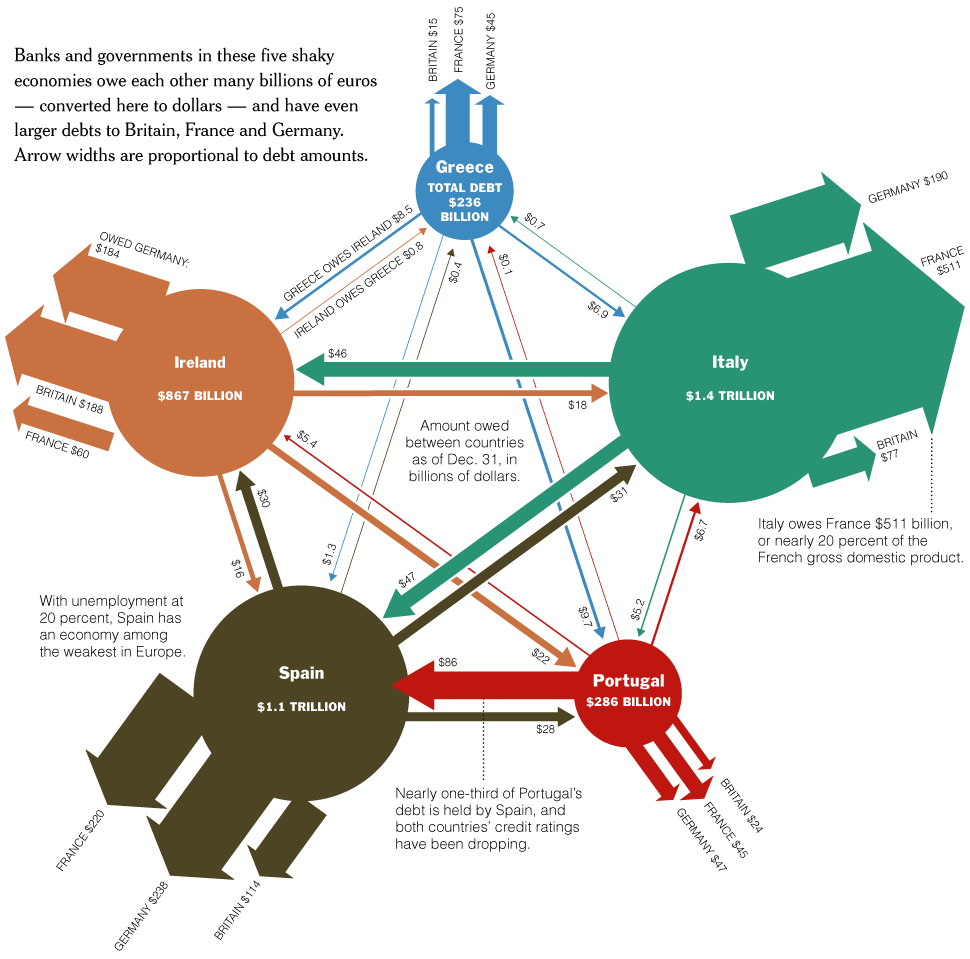 ______
And a few more for the road:

1. Greek debt exposure: Big losers are BNP and SocGen


2. Bank holdings of Porgual/Italy/Ireland/Greece/Spain debt