Fannie's Bailout Grows by $5 Billion as It Squeezes Bank of America
The firm is taking a more aggressive stance on forcing the institution to repurchase its bad loans, which is good news for taxpayers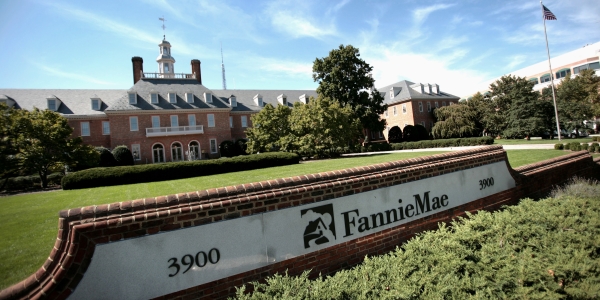 Fannie Mae hasn't given up yet. Although the troubled mortgage company requested another $5.1 billion from the U.S. government to survive on Friday, it appears to be squeezing every penny out of Bank of America that it can. The bank reports that its loss on Fannie repurchases is no longer certain, as Fannie's strategy evolves. This is good news for taxpayers, but bad news for Bank of America's shareholders.
Taxpayers Throw Fannie Another $5.1 Billion
As home prices began to fall in the second half of last year, Fannie's losses began to grow again. In the second quarter, the firm lost $6.1 billion, down a bit from its first quarter loss of $6.5 billion. Most of this loss will be covered by taxpayers, however. Fannie was seized by the U.S. government in 2008 in order to prevent a catastrophic market failure.
In the second quarter, it needed $5.1 billion from the U.S. Treasury, also down from its first quarter need request of $8.5 billion. At this time, taxpayers have plowed $103.8 billion into the troubled company. Together with Freddie Mac's Treasury requests through the first quarter, the mortgage companies' bailout now totals $168.5 billion.
Fannie has already said that it does not foresee a time when it will manage to pay back taxpayers in full. Even if its losses decline and it becomes profitable again, it will never overcome the headwind of dividend payments on its bailout that it must pay Treasury. For example, in the second quarter, its $5.1 billion capital draw included $2.3 billion in dividends paid to Treasury. The dividend grows each quarter, and Fannie will never be able to dig out of its hole as a result.
Still Fighting for Taxpayers?
But Fannie isn't simply shrugging as it endures these losses. It appears to be more aggressively pushing banks to cover losses that the firm believes they should be responsible for. On Friday, Bank of America reported that it faces a wider-than-expected loss on mortgages due to soured loans Fannie is requiring the bank to repurchase.
Hugh Son at Bloomberg explains:
Fannie Mae can request a buyback if a mortgage insurer denies coverage for a Bank of America loan, even when the lender disputes the insurer's decision, according to yesterday's filing. Companies currently have three months after being denied coverage to appeal the repurchase demand and will have just 30 days starting in July 2012, Bank of America said.

"This announcement could result in more repurchase requests from Fannie Mae than the assumptions in our estimated liability contemplate," the company said. The lender may not be able to resolve insurance disputes in time, meaning that "our representations and warranties liability may increase."
Bank of America is obviously not pleased with this development. In the article, a bank spokesperson gripes about how the firm's behavior "continues to evolve" regarding its putback policies. In January, the bank stated that its total putback cost would be capped at around $3 billion. We now know that these losses will likely be higher, but it's unclear how much higher.
Due to its acquisition of Countrywide, the biggest mortgage lender during the housing bubble, Bank of America's putback problems are likely to dwarf those of other banks. But Fannie probably wouldn't single out Bank of America, so other banks will presumably also face larger-than-expected losses due to Fannie's increasingly aggressive putback policy.
Bad for Bank Investors, Good for Taxpayers
Bank of America and its investors won't welcome this news. The institution's stock is down 5% as of about 2:45pm on Friday, while the Dow is up nearly 1%. Fannie's move makes the Bank's loan losses even more uncertain, as it will likely owe the firm more than its investors had anticipated after its January statement.
But taxpayers should be pleased. Any money lost by Bank of America and its shareholders due to these buybacks is money that taxpayers won't have to fork over to keep Fannie afloat. Unfortunately, the extra capital that this evolving policy will provide will likely still be far too little to allow Fannie to make taxpayers whole.
Image Credit: REUTERS/Jason Reed