Why the GOP Will Block Obama's Consumer Watchdog Nominee
They would probably block anyone, but they'll see a glaring hole in former Ohio Attorney General Richard Cordray's background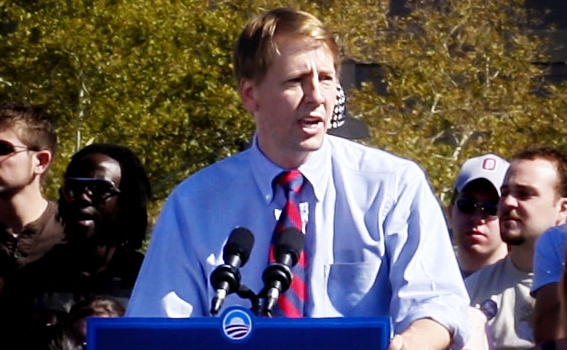 The Obama administration has finally chosen its nominee for the much-hyped new consumer protection regulator. Instead of selecting its chief advocate and current special advisor to the Consumer Financial Protection Bureau Elizabeth Warren, the president chose former Ohio Attorney General Richard Cordray. Don't expect Republicans to embrace the administration's nominee.
No Nominee Will Be Accepted
Before getting into why Republicans will take issue with Cordray's background, the politics here matter: they will block any nominee. Even if Corday pioneered the grand unified theory of consumer protection and economic growth, it wouldn't make any difference. Republicans would still reject him.
The GOP has promised that it will filibuster any nominee for the Bureau's head unless reforms are made to change how the Bureau functions. One of their chief complaints is that it has a single, autonomous director, instead of a board that oversees its rulemaking.
Since the Obama administration has no intention of agreeing to such changes, Republicans have no intention of allowing anyone to be put in place as the Bureau's chief. The only hope for Cordray would be if the president decides to try to go around Congress and recess-appoint him, an option that had been suggested when Warren was still in the running.
The Glaring Hole in Cordray's Resume
But Republicans won't only rely on political reasons for blocking Cordray. They will also object to something missing from his background.

We know that Cordray has been a strong advocate for consumers. His background makes that very clear. He was one of the most aggressive forces to take on the banks for their foreclosure procedure flaws as Ohio Attorney General.
The rest of his resume, according to the Treasury's press release on the nomination, looks something like this:
2011-Present: Chief of Enforcement at the Bureau
2009-2011: Ohio Attorney General
2007-2009: Ohio Treasurer
2003-2007: Franklin County, Ohio Treasurer
1995-2007: Sole practitioner and Of Counsel to Kirkland & Ellis
1993-1994: First Solicitor General in Ohio's history
1991-1993: Ohio State House Representative
1989-2002: Ohio State University College of Law Adjunct Professor
Awards/Honors/Etc.: U.S. Small Business Administration Financial Services Champion (2008), NeighborWorks America Government Service Award (2008), American City & Country Magazine's "County Leader of the Year" (2005), argued seven cases before the U.S. Supreme Court
Notice anything missing that Republicans will surely want to see? Cordray has no experience in private sector finance. He's a lawyer/law professor-turned politician. Even if he does understand consumer protection, his background is one-dimensional. Without a business background, he won't be able to grasp all of the potentially negative, damaging effects a new rule could have on the financial industry and broader U.S. economy.
Is This a Real Problem?
Republicans will almost certainly cite this as a huge flaw that should preclude choosing Cordray as the Bureau's head. In the case of other regulators, a lack of private sector business or finance experience might only be a minor issue. Most regulators have boards on which one member might make up for the shortcomings of another. But as the Bureau's head, Cordray would instantly be one of the most powerful regulators in the U.S., with broad authority to regulate. Republicans will find Cordray's lack of private sector business/finance experience particularly troubling, given the amount of power he would have as Bureau chief.
Consumer advocates, however, would likely cite this background as an advantage: it means he isn't in bed with the banks. To be sure, choosing someone whose experience is focused on private sector business/finance would be an equally poor choice, as then the consumer protection dimension would be ignored. Republicans will retort that someone with a broad range of experience should be chosen, so he or she could see the big picture when making new rules.
And if they're really smart, Republicans will point out another problem with the Bureau's chief having no private sector business/finance experience. A good consumer watchdog will be able to anticipate how crafty banks or finance companies will attempt to wiggle out of new regulation. Whoever leads the bureau would be a better watchdog by having spent some time in the industry and learning how these firms think. Based on that experience, the regulator's chief could better shape proactive rules that banks and finance companies cannot easily skirt.

Whether Cordray is the right choice for the Bureau's leader or not, his road will be very, very difficult. Republicans have no intention of allowing the Obama administration to put a Bureau chief in place without first making some fundamental changes to the regulator itself. An even if they did decide to allow his consideration, they will criticize Cordray's background as being inadequate to wield the power he would be provided as the Bureau's chief.
Image Credit: Wikimedia Commons