Treasury's New Medicine for Homeowners: Potent but Limited
It saves distressed borrowers an average of nearly $70,000, but eight months after full implementation, just 16,000 principal reduction modifications are active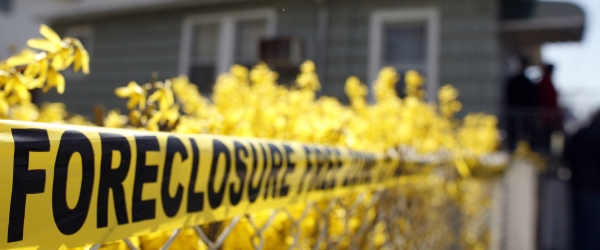 In March 2010, the Treasury Department announced the program that foreclosure prevention advocates had been waiting for. Instead of continuing to rely on the common but relatively weak mortgage modification tactics of temporarily reducing borrower interest rates or lengthening loan terms, the new program would reduce the amount of money distresesed homeowners owe. Now 15 months later, we finally have some data on the program's progress. Its success appears to be in potency, but not in reach.
On Friday afternoon, the Treasury revealed that about 16,000 Principal Reduction Alternative (PRA) mortgage modifications are active. Of those, nearly 5,000 have been made permanent.
How big are those numbers? Although the program was announced over a year ago, it has only been fully implemented since last fall. So it's been running at full strength for about eight months. For a little perspective, from October through May approximately 2 million foreclosure actions have been taken, according to RealtyTrac. And that's a period during which foreclosure activity declined substantially, as banks faced issues forcing them to revamp their processes. In this context, 16,000 active trials and 5,000 permanent PRA modifications doesn't sound like much.
Although the PRA program may not have a very wide reach, it appears to be fairly potent. According to the Treasury's data, the average principal amount reduced for active permanent PRA modifications was $69,532. The report says that this average amount reduced borrowers principal balances by a sizable 32.2%. This implies that the average principal balance before modification was about $216,000, a bit above median home price.
So it appears that the banks that are participating in this program are taking it pretty seriously. Cutting principal by more than 30% will go a long way in helping an underwater borrower feel that their mortgage is more manageable. It also provides pretty significant incentive to continue to pay, rather than walking away from a home in an area where prices have declined significantly.
But this data also suggests that some bigger banks aren't crazy about principal reductions: if all big servicers were aggressively implementing PRA modifications, then surely we would have seen more PRA modifications, considering how many distressed homeowners face foreclosure. The report reminds us, "While servicers are required to evaluate homeowners for PRA, they are not required to reduce principal as part of the modification." There's a carrot but no stick.
In fact, the biggest mortgage companies of them all -- Fannie Mae and Freddie Mac -- do not participate in the PRA program. Treasury sources explain that these two firms do not participate in any principal reduction programs for the loans they own or guarantee. I inquired about the rationale for this policy, but the Federal Housing Finance Authority declined to comment.*

At this point, the PRA is sort of a mixed story. You could say that the program is fizzling but is emitting intense sparks as it does. Distressed homeowners who participate appear to be getting a pretty good deal through its modifications, but few are actually getting PRA modifications to begin with.
*Note: This has been revised. Initially, I was unable to reach the agency, but was contacted by them by day's end.

Image Credit: REUTERS/Shannon Stapleton