The Worst Part of Today's Horrible Jobs Report
The number of people who dropped out of the labor force was
15-times
higher than our net job creation.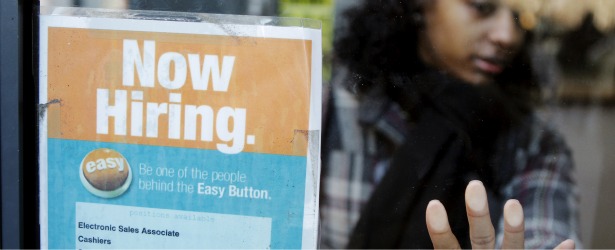 Reuters/
The day's unemployment news is all bad. The official jobless rate rose to 9.2%. The economy added only 18,000 total jobs, about a tenth the rate of population growth. Government alone lost 39,000. More than 270,000 people dropped out of the labor force.
Some days, news presents editors with a challenge to write a striking headline. With today's story, there is almost too much striking news to choose from:
-- Since March, the number of unemployed people has increased by 545,000!
-- The share of adults working is at 58.2 percent, lower than any time during the recession!
-- If job participation were still at 2009 levels, the unemployment rate would be more than 11%!
-- The U.S. labor force just broke
another distinct record
: the longest average duration of unemployment ever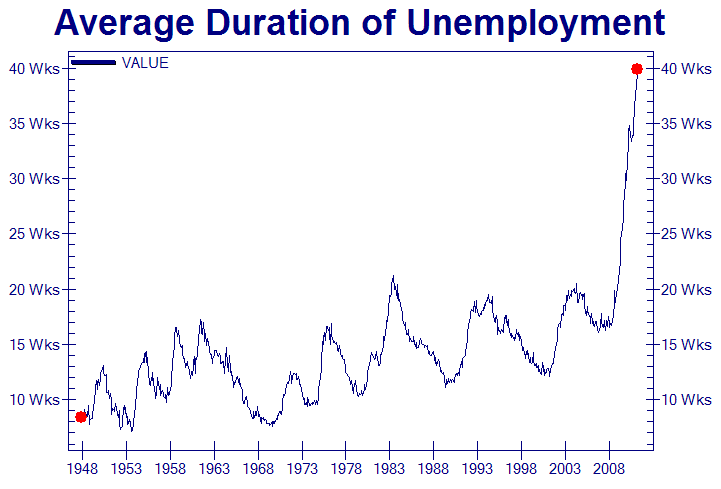 But for me, there's only one candidate for worst news of the day. The number of people who dropped out of the labor force was 15-times higher than our net job creation. One-five.

Private sector employment had been weak since the recession ended. What's changed recently is that government employment is in a downward spiral, too, especially at the state and local level. City government education jobs are down 180,000 in a year. Total government jobs declined to below their 2008 levels due to Washington's reluctance to maintain state aid, despite no indication the private sector is ready to pick up the slack.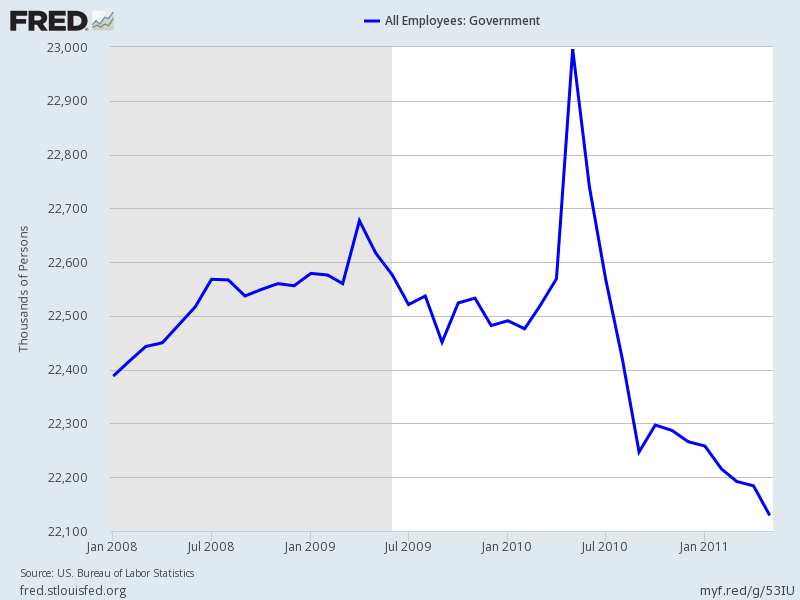 If conservatives out there don't think the stimulus worked, would some at least acknowledge that the opposite appears to be turning out even worse?