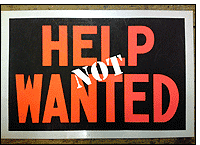 The political marketplace increasingly believes that President Barack Obama and House Speaker John Boehner are closing in on a deal on long-term debt cutting and revenue raising that will avert the catastrophe of telling America's creditors that their faith in America was misplaced.
Many will debate whether there ever really was a chance of default, that the antics of House Majority Leader Eric Cantor and the Tea Party Caucus were brilliant kabuki but not serious. 
For the many weeks of pundits agonizing about what really would happen if the US defaulted, if the August 2nd date were real or fake (did it really make a difference if the date was August 3rd or August 4th?), after the deal is done -- if the deal is done -- Americans will soon develop amnesia about most of the details of the episode and move on to the next issue over which the political class and media decide to hyperventilate.

The brinksmanship over the debt ceiling, the certainty of each side's positions, the complete absence of humility over America's real economic condition and how best to improve it are the real danger sign.  This is the kind of arrogance that dominated economic discussions before the recent financial crisis.