The Highest (and Lowest) Paid White House Employees
Twenty-one of the 454 White House staff members make $172,000 a year, according to a report the White House has filed with Congress.
The lucky 21 include such luminaries as Press Secretary Jay Carney, Chief of Staff Bill Daley, National Security Adviser Tom Donilon, and chief speechwriter Jon Favreau. Here is the full list (click to expand):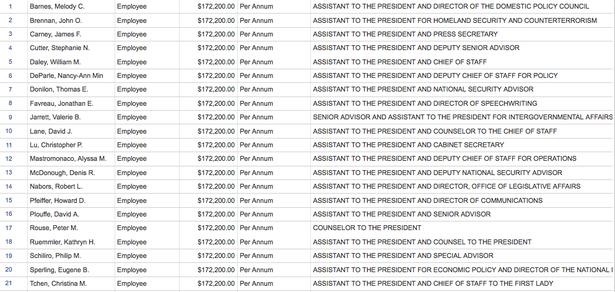 And here are the employees with the smallest salaries listed. Three advisers "on staff" do not earn a salary. Fifty-five staff members make $42,000.