No Real Recovery: GDP Grew Less Than 1% in First Half of 2011
There's no good news here: economic activity was extremely weak in the first half of 2011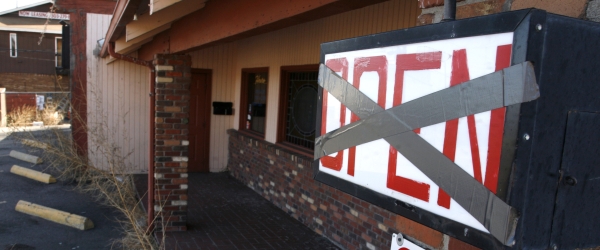 The weak recovery has been even more anemic than we thought. The news today should be that the nation's gross domestic product fell to 1.3%, which would have been the lowest since the recession ended. Instead, however, revisions to prior quarters' GDP darken the bigger picture. The first quarter, in particular, was just a disaster. Its growth rate was revised from a modest 1.9% to just 0.4%.

First, here's the new historical picture via the Bureau of Economic Analysis's revised data:
So 1.3% growth for the second quarter is quite weak in this context. But the first quarter now looks purely awful. Here's how the revision changed things:
The recession looks much deeper, with a 8.9% rate of contraction for the U.S. economy in the fourth quarter of 2008, instead of the 6.8% decline previously thought. The quarter that followed also looks worse than first estimated with a 6.7% contraction, instead of 4.9%.
In the recovery, only the second quarter of 2010 was revised significantly upward, to 3.8% from 1.7%. The biggest downward revision was for the first quarter of this year, as already mentioned. A few quarters were revised down significantly, however.

Compared to the first quarter, the second quarter's 1.3% growth suddenly doesn't look so bad. But it is quite weak, particularly in the context of recovery. Let's break down the quarter's growth into its component parts.
Consumer Spending
Americans didn't do much to boost growth last quarter. Personal consumption expenditures rose at an annualized rate of just $2.2 billion, which added less than 0.1% to the growth rate. Spending on goods actually fell, but spending on services rose by enough to provide a slightly positive net result. The decline in good was due entirely to fewer auto purchases and less gasoline consumption. In the context of rising gas prices last quarter, this makes perfect sense.
Business Investment
The most help to second quarter growth came from businesses spending more money. Their investment boosted GDP by about 0.9%. In particular, investment in equipment and software rose at an annualized rate of $15.2 billion. Additional inventory growth also helped a little. Firms even invested some money in new structures.
The same can't be said of consumers, however. Residential investment provided virtually no growth to GDP in the second quarter. The housing market investment rose by just $3 billion, on an annualized basis.
Net Exports
Trade also helped to boost growth last quarter. It increased GDP by 0.6%. Both exports and imports rose last quarter, but exports grew much faster than imports. At the annualized rate of $25.7 billion, export growth was the weakest in two years, however.
Government Spending
Finally, government spending cuts continued to make matters worse. Federal government expenditures actually increased modestly at an annualized rate of $5.7 billion, thanks entirely to defense spending and despite a decline in nondefense spending. But state and local government spending fell at the annualized rate of $12.5 billion. Overall, government spending cut GDP growth by about a quarter of a percentage point.
Now What?
From today's report a few things are clear. First, the recovery is rockier than most economists thought. Few expected such a drastic revision to first quarter growth, and second quarter growth also came in below consensus estimates. In 2011, growth is averaging just 0.8%. That's pitiful in any context, but at a time when the U.S. desperately needs jobs, that level of weak growth clearly won't cut it. And remember, second quarter growth will be significantly revised twice more in as many months. It could very well end up having been even weaker than this report indicates.
Second, Washington needs to fix the current mess they've created with their debt ceiling bickering and focus on the economy. They need to destroy any barriers in the way of businesses eager to grow, like overly burdensome regulation and uncertainty. Although deficit reduction is important, whatever plan is agreed upon needs to be heavily back-loaded so that government cuts and/or higher taxes don't prevent the U.S. from expanding in the near-term.
Third, we'll have to keep an eye on the Federal Reserve in the context of this news. Although its mandate doesn't technically call for it to promote to GDP growth -- just to seek full employment -- central bankers must be concerned about the economy's weakness in 2011. Of course, the Fed might also be a little humble about how much assistance it can really provide. After all, throughout the entire first half of the year, when the U.S. grew at the pathetic pace of 0.8%, its monetary stimulus was in effect. Obviously, it didn't create a strong, vibrant recovery.
At this point, we can mostly hope that the second half of the year is better. Firms and consumers both need to spend more, but the economy seems to be stuck in a rut. As long as unemployment remains high and growth remains low, Americans feel pessimistic about the economy. And as long as firms aren't sensing enough additional demand on the part of consumers, they won't boost spending or hiring. The road out of this trough is going to be a long one.
Image Credit: REUTERS/Rick Wilking