For Millions, a Smartphone Is the Only Computer They Own
For some, the smartphone is a status symbol. For others, it's a necessary work tool. And for millions of Americans, it's the only computer they own.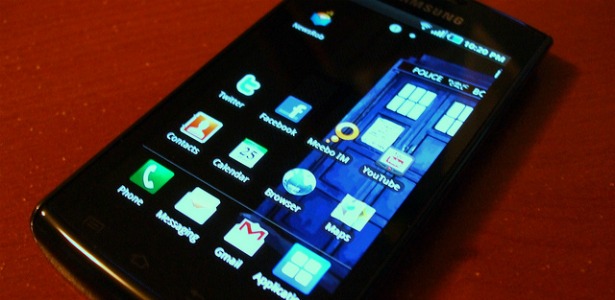 In New York or Los Angeles, in real life or on the big screen, you can usually identify a would-be sophisticate or power player by a smartphone surgically attached to their hand or face. But a
recent study
from the Pew Internet and American Life project inds that high-tech mobile devices aren't merely status symbols. For millions of Americans, they're the only way to get online.
Nearly one-third of cell owners say they own a smartphone, and most of them are young and working. Use is highest among Americans in their mid-twenties through mid-thirties (58% of 25-34 year olds own a smartphone) and nearly half of full-time employees (48%) have a smartphone of some kind. Ownership drops off among 40-year-olds, and 13% of retirees said they use a smartphone.

But as the cost of manufacturing mobile phones declines, we're seeing the rise of "cell mostly" smartphone users who use their handhelds as their number one way to get online. These users -- young, mostly minority, under 30, and with little or no college education -- have less access to high-speed internet service and less income to buy laptops or desktops. For millions of Americans, their home computer is their cell phone.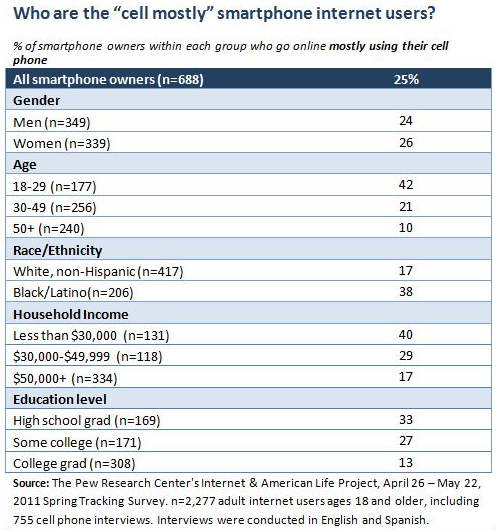 In the end, high-income and low-income adopters are driven by the same incentive: utility. Where the BlackBerry-wielding exec was a status symbol of pre-crash America, widespread consumer adoption is driven by how useful a device is. Pew sums up consumer sentiment in a snazzy word cloud: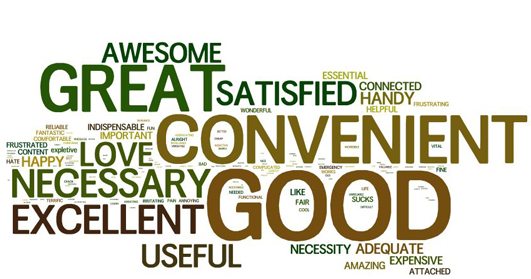 Positive words like "good," "great," and "excellent" make up the majority of people's positive descriptions, but "necessary" and "convenient" are close behind. While it's hard to tell how adoption among low-income consumers will change in coming years, this much is true: the smartphone will soon be a staple of American internet use, regardless of demographics or income.
Image: tachyondecay/Flickr