Austerity vs. Downgrade: What Would Be Worse for the Economy?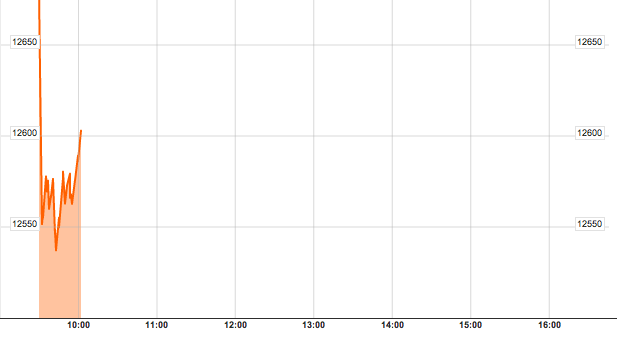 The Dow dropped 100 points this morning after Republicans and Democrats spent another weekend failing to reach an agreement to raise the debt ceiling.
Standard & Poor's director of sovereign bond ratings told me Friday that a debt ceiling lift is not enough for the credit rating agency. Without a deal to find trillions of dollars in savings in the next 90 days, the U.S. stands a 50-50 chance of a historic downgrade, the agency said last week. Congress can't agree on a final deal, but they agree on a starting principle. We have to cut trillions of dollars in spending over the next decade in conjunction with raising the debt ceiling.

Here's my question: How certain are you that the economy be better off if we (a) accepted hundreds of billions in cuts to avoid a downgrade versus if we (b) accepted the possibility of a downgrade and refused to accept specific spending cuts this year or next?
This isn't a rhetorical question. I find it extremely difficult to answer conclusively. One trillion dollars in cuts beginning this fiscal year would almost certainly result in more layoffs at every level of government, less government spending on contracters, military hospitals, and other firms, and less support for unemployment. But it would also help us preserve our sterling AAA-rating, which would keep borrowing rates low for government, businesses, and families.

On the other hand, in the absence of a major deal, the markets could freak, appetite for U.S. debt could decline, borrowing costs could rise, and a downgrade would mark an unprecedented blow to our international reputation. But it's fair to point out that today, in the absence of a 10-year deal, interest rates on 10-year U.S. bonds are hovering around 3.0% -- down a fifth over the last six months. If bond vigilantes are freaking out today, they're freaking out very quietly.
The debt ceiling is an easy question. We have to raise it. But accepting immediate austerity vs. accepting the possibility of a downgrade is a closer call. The first involves a high probability of ongoing economic distress, and the second involves a lower probability of a more severe economic shock. What bet would you take?