Where Paychecks Go the Furthest: 20 Best and Worst Cities
Want to afford groceries with that salary? Examining America's real incomes shows the value of metro areas like Washington DC and Des Moines.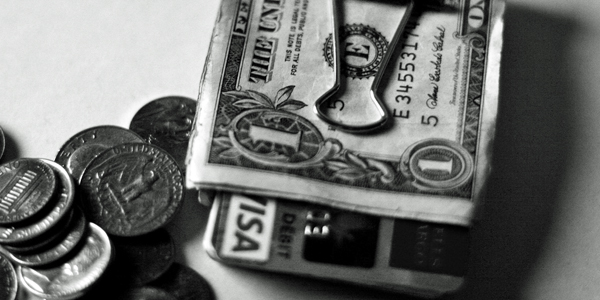 mangpages/flickr
As anyone who has ever paid Manhattan rents swiftly learns, New York City's relatively high salaries don't go very far. In fact, when cost of living is taken into account, the New York metro posts the second lowest "real income" of any region with more than 500,000 people, according to an analysis commissioned by U.S. News and World Report. New York's median household income of $62,887 falls to an adjusted real income of just $35,370 when cost of living is taken into account.  Only the McAllen-Edinburg-Mission metro in Texas, one of the very poorest in the nation with an actual income of just $30,460, fares worse with a real income of $34,931.
Des Moines takes the top spot on this real income measure: Its median income of $56,576 translates into $62,446 in spending power. Greater Washington DC takes second place:  Its median income of $85,168, one of the highest in the nation, equals $61,449 when adjusted for cost of living. Two Texas metros -- Houston and Dallas -- also stand out, as well as leading college towns.
 Top 10 Metros: The Highest Real Incomes

Median  Income       Real Income
Des Moines, Iowa           $56,576                  $62,446
Washington-Arlington-Alexandria, D.C.-Va.-Md.-W.Va.            85,168                    61,449
Worcester, Mass.            63,360                    61,099
Houston-Sugar Land-Baytown, Texas             54,146                    60,634
Ogden-Clearfield, Utah             60,208                    60,208
Colorado Springs, Colo.            55,176                    59,779
Dallas-Plano-Irving, Texas              54,539                   59,217
Madison, Wisc.             56,709                   58,949
Atlanta-Sandy Springs-Marietta, Ga.             55,464                   58,879
Raleigh-Cary, N.C.             59,316                   58,555
Bottom 10 Metros: The Lowest Real Incomes


Median Income      Real Income
 
McAllen-Edinburg-Mission, Texas                $30,460               $34,931
New York-White Plains-Wayne, N.Y.-N.J.                  62,887                35,370
Modesto, Calif.                  48,716                35,663
Fresno, Calif.                  45,661                38,019
El Paso, Texas                  36,146                40,297
Honolulu, Hawaii                  67,744                40,736
Springfield, Mass.                 49,177                41,049
Los Angeles-Long Beach-Glendale, Calif.                 58,525                41,331
Miami-Miami Beach-Kendall, Fla.                 45,946                41,845
Scranton--Wilkes-Barre, Pa.                 41,823                42,633
U.S. News and World Report notes that these real-income calculations are based on 2009 median household income figures from the American Community Survey, adjusted by the Council for Community and Economic Research's quarterly Cost of Living Index, which takes into account factors such as the relative price of groceries, housing, utilities, healthcare and transportation, as well as such common incidental expenses as movie tickets and newspapers.
While you're at it, you might also want to check out this interactive map of metro wages adjusted for cost of living differences over at Real Time Economics blog of The Wall Street Journal. But back to the main point.
The combination of higher incomes alongside higher housing prices in big cities like New York, Los Angeles, and the San Francisco Bay Area reflects the underlying economic power that comes from the clustering of leading businesses and highly talented people. The Nobel prize-winning University of Chicago economist Robert Lucas famously phrased this as a question: "What can people be paying Manhattan or downtown Chicago rents for, if not for being near other people?" Or as Paul Krugman, who has his own Nobel prize for his work on economic geography, put it: "Where do you live if you work in the film industry? Probably in Los Angeles. Why? Because the other film industry people you need to work with are there. But they are there because they need to be near people like you." The clustering force brings talented people together, leveraging their skills and generating higher rates of innovation and higher productivity. This in turn provides the basic economic force behind higher incomes, which in turn support higher housing prices. These metros also provide highly desired amenities -- great weather, arts and culture, a tolerant, open-minded ethos -- that command higher prices. Add to that the fact that they are increasingly centers of global trade and commerce, and thus draw wealthy buyers from around the world.
 
And that's where Greater Washington DC really stands out. It is a big diverse metro -- the nation's eighth largest. It is a human-capital magnet, home to four of the five counties nationwide with the highest concentrations of college-educated adults. More than four in 10 of its workforce are members of the creative class, the third-highest share in the nation. With an unemployment rate of just 5.4 percent, the second lowest of any metro with more than one million people, its economy has proven to be among the nation's most resilient. Still, its housing prices and overall cost of living allow it to remain relatively affordable, providing great value for its residents. And it's only large metro in the country to see its housing values appreciate over the past year (more here). While most commentators and economic developers remain fixated on trying to build the next Silicon Valley, replicating aspects of  LA's film industry, or trying to generate New York style entertainment clusters, it's worth paying a good deal more attention to what's behind greater Washington's capacity to strike such a nice  balance between clustering and affordability, allowing its residents' paychecks to stretch much further than most.