Fueling a Stock Bubble With Facebook Fans
A new app lets Internet surfers buy a piece of their favorite companies with a few mouse clicks--and total ignorance of the firms' financial condition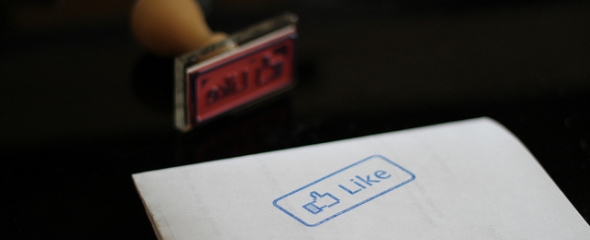 Imagine if buying a stock for a company you love was as easy as clicking a "like" Facebook button. Thanks to new startup Loyal3, now it is.
The company's new app lets U.S. public companies sell their shares directly on their websites and Facebook pages. "3 clicks, 2-3 minutes, and you're an owner," touts San Francisco-based Loyal3.
The startup's goal is to help companies turn their customers into more loyal, higher spending customer-owners. The reality may be 1999 all over again, with Main Street being pushed into cheap, easy, and mindless online investing -- just in time to top off the pressure in a growing market bubble.
How It Works
Buying and selling stock with the click of a mouse is nothing new, but Loyal3 has developed a "Customer Stock Ownership Plan" (CSOP, pronounced "see-sop") to make it even easier. While investors who use online brokers such as Scottrade or Charles Schwab can backstop trading decisions with data and research, CSOP investors will be pulling the trigger while browsing Facebook pages and corporate websites. Loyal3 boasts that it's as easy to buy stock in your favorite companies as it is to buy their products.
A CSOP is a dolled-up Direct Stock Purchase Plan (DSPP), something transfer agents have offered since 1972. Hundreds of U.S. companies offer DSPPs to registered shareholders who invest with relatively low fees and get the long-term benefits of dollar-cost averaging.
Loyal3 has ingeniously updated the DSPP for the Web 2.0 generation: three clicks, pay with a credit or debit card, a minimum initial investment of just $10 compared to $50 to $1,000 for DSPPs, and even a Facebook app. Above all, investors don't pay any transaction fees to buy or sell; the company issuing the stock pays the costs.
Why Companies Love It
In the right hands -- both the issuer's and the investor's -- this is a slick way to build a long-term, stable shareholder base while boosting sales. Loyal3 cites an old study from Bain & Company and Stockpower, a Loyal3 antecedent, showing that customer-investors, or "investomers," spend 54 percent more on average than regular customers. They're also more likely than other investors to hold onto a stock when it tanks.

A lot of companies will jump on the idea. Certainly, NASDAQ did. It has partnered with Loyal3 to market CSOPs to its listed companies, and NASDQ OMX Group itself will be the first to launch a CSOP for retail followers this summer.
The time is right for a renewed focus on retail investors. Corporate governance changes since the financial crisis combined with changes in proxy voting have put more power in the hands of institutional investors. Companies looking to reelect directors or win shareholder approval for executive pay plans want loyal retail investors on their side.
In fact, a CSOP is more about marketing than investor relations. It takes the tradition of shareholder perks -- coffee vouchers with your Starbucks annual report or preferential pricing on Ford cars -- and turns it on its head: instead of showering products on shareholders, a CSOP pushes shares to customers.
Some companies will use CSOPs to give shares away to loyal customers, as Stamford, CT-based Frontier Communications is planning to do.
The downside for companies could be the cost in time and money of dealing with retail investors. The proportion of U.S. companies' stock held in retail hands has been declining steadily over the years to less than 30 percent today. Many seem happy with all but a tiny fraction of their shares in institutional hands. Not all companies will be eager to win back pesky individual investors.
A Recipe for Disaster?
But there's a danger looming for fresh young investors of the Facebook generation, who missed being burned in the last internet bubble, sat out the financial crisis in their dorm rooms, and weren't even alive for 1987's Black Friday. They may use Loyal3's Facebook app to invest in potentially risky stocks as casually as they "friend" each other and "like" bands or silly cat clips.

The timing is also right in another sense. LinkedIn's recent IPO and forthcoming deals for Groupon and others with astronomical valuations look like the outriders of a new internet bubble. And the current six-week slump aside, stock prices in general have been climbing steadily out of value territory. Who can corporate America turn to when the smart money bails out at the top? Why, the little guy, blindly buying high and selling low.
A recent blog post by David Kirkpatrick, author of The Facebook Effect, suggested that Loyal3's new invention could help allay Facebook's reluctance to go public by freeing it from the short-term, quarter-to-quarter demands of Wall Street.
In other words, out with analysts and institutional investors' nitpicking estimates, growth targets, and corporate governance standards; in with legions of fans who will buy stock in three clicks and look the other way if the board and management milk the company of shareholder value.
Image Credit: Denis Dervisevic/flickr