White Male Corporate Boards Getting More White, More Male
In 2004, white men held seven out of ten board seats at Fortune 100 companies. One boom-and-bust cycle later, those boards are even whiter and include even more men, according to a new report issued by the Alliance for Board Diversity.
Here's the story in picture form: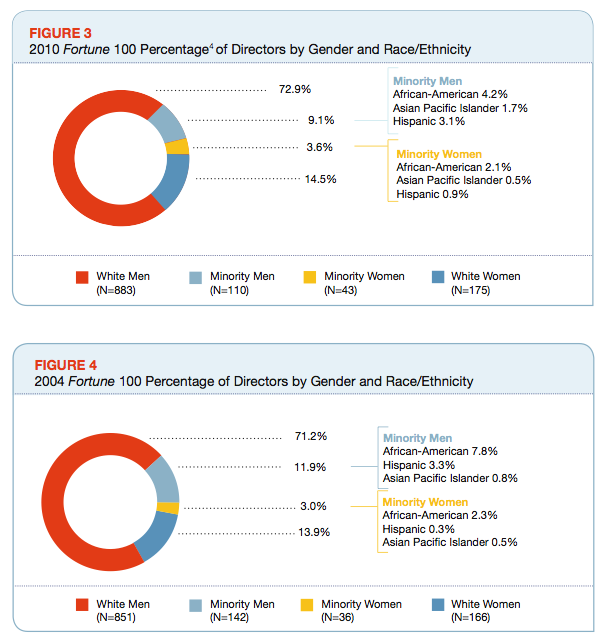 The Huffington Post
makes
the fine point that corporate boards are whitening while the general population isn't:
[Between 2004 and 2010], the share of Fortune 100 board seats held by black men dropped from 7.8 percent to 4.2 percent. White men gained 32 board seats, while black men lost 42. And, the total number of Fortune 100 board seats held by all women, Latinos and Asian Pacific Islanders grew by just 45 seats.

When the alliance broadened its research from the Fortune 100 to include Fortune 500 companies, it found that there was not a single Latino female board chair of a Fortune 500 company in 2010.


In the last decade, 98 percent nation's population growth was due to increases in the black, Latino and Asian populations. Together, women, racial and ethnic minority men already comprise 66 percent of the nation's population.
The story gets even starker when you look at board directors only: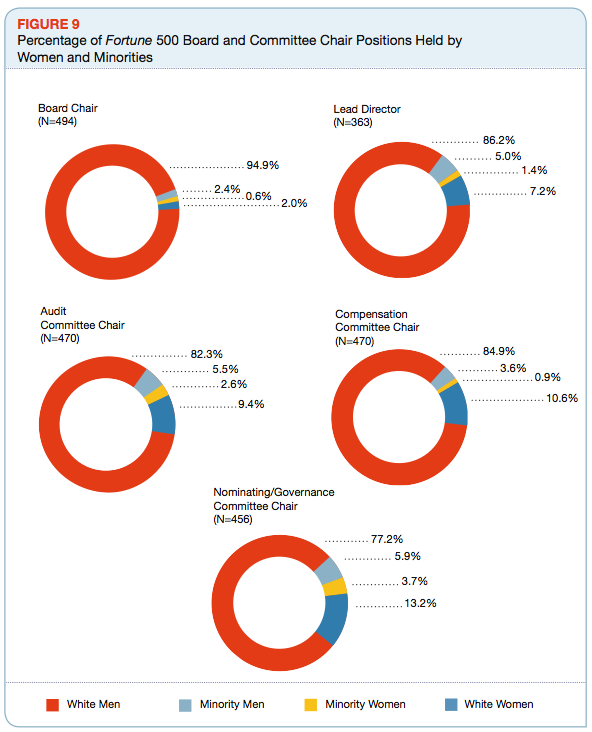 Read
Nathaniel Parish Flannery
on the most significant global corporations without a woman on the board.