Which Majors Lead to Jobs That Require a College Degree?
Catherine Rampell
charts
the majors most likely to land you a job that requires a college degree.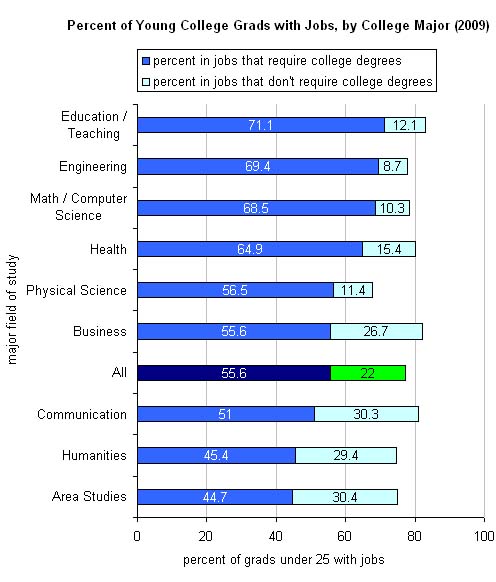 1) Can't get over the depressing humanities bar. A majority of Philosophy and English majors under 25 are in jobs that don't require the degree the typical student incurred $20,000 in debt to obtain. That's pretty astounding. On the other hand...
2) ... just because a 25-year old is unemployed or waiting tables doesn't invalidate her college investment. Time spent out of the workforce dulls skills, but education isn't like other investments like, say, a car that loses half its value when you drive it off the lot. It's an appreciating asset, a ladder to a first college-requisite job, which becomes the basis of lifelong career.
Read the full story in the
New York Times
.