San Francisco Just Lost Its Last Domestic Car Dealership
In a state once hailed for its car culture, closing Lincoln Ford Mercury may herald the death knell of Fordism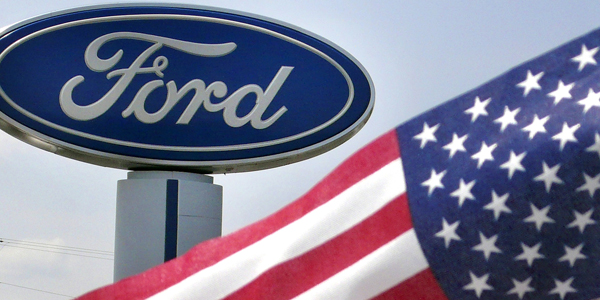 Reuters/Larry Downing
San Francisco's Lincoln Ford Mercury, the last domestic car dealership within the city's 47.6 square mile area, abruptly shut its doors on May 1, according to The San Francisco Chronicle. "It's a tough market. Imports have a much bigger share in San Francisco," Dennis Fitzpatrick, owner of Concord Chevrolet and regional vice president of the California New Car Dealers Association, told the paper. "When you can sell 100 imports a month as opposed to 25 domestic, and what with the rents and real estate, it's tough to make a U.S. car dealership pencil."
In a country and a state once hailed for its car culture, this is quite a bellwether for a series of interrelated trends and forces that are reshaping our economy, society, and cities.  For one thing, there's the changing consumption patterns of the creative class (who are an even bigger, more unified buying force than the old working class). Some may prefer smaller cars -- Minis and the new Fiat 500s; others like their hybrid Priuses; still others go for electric-powered Volts and Teslas. Then there are those who still like the more conspicuous consumption of higher-status, higher-performance foreign cars -- Porsches, Mercedes, Beamers, and the like. One thing is certain: Fewer and fewer want to bear the old industrial-age badge of the Big Three. And of course there are the growing numbers who have given up the car completely -- who are moving into dense, walkable neighborhoods served by cable cars, where there is not a lot of room for (ever try to park in downtown San Francisco?) and no need for the Lincolns, Fords, and Mercurys, Buicks, Cadillacs, and Chevrolets that provided mobility and the ideal of freedom for their parents and grandparents.  

But most of all, it seems to herald the death knell of Fordism, which Victoria De Grazia defined as "the eponymous manufacturing system designed to spew out standardized, low-cost goods and afford its workers decent enough wages to buy them." And hopefully the beginnings of something new, more human scale, healthier, denser, and better.