Protectionism Bites Back—Again
From import tariffs to settlements, today's trade policy makes little economic or ethical sense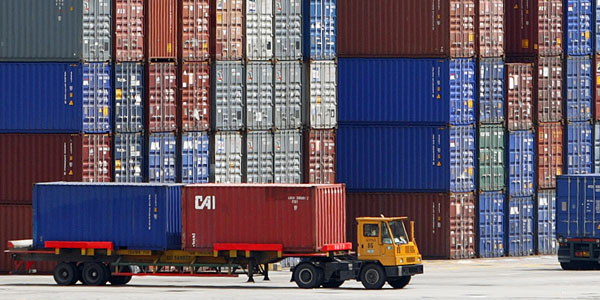 Reuters/Tim Chong
Libertarians and economic nationalists should have something to agree on, if I read a Washington Post report correctly. The stupidity of present trade policy gives us the worst of both worlds, actually stimulating overseas competitors to expand their production globally while anesthetizing American manufacturers with "settlements," making no economic or ethical sense:

The only Americans getting more work as a result of the tariffs are Washington lawyers, who have been hired by both U.S. and Chinese companies. Their work includes haggling each year over private "settlement" payments that Chinese manufacturers denounce as a "protection racket."

Fearful of having their tariff rates jacked up, many Chinese furniture makers pay cash to their American competitors, who have the right to ask the Commerce Department to review the duties of individual companies. Those who cough up get dropped from the review list.

Our furniture-manufacturing frontier used to be internal, moving first to North Carolina (now itself under pressure) and then to the Deep South. In the 1950s, a Chicago upholsterer named Morris Futorian became the Henry Ford of reclining chairs, teaching unskilled workers in northern Mississippi to build his Stratoloungers on virtual assembly lines, to the dismay of the Barcalounger people who thought they had bought an exclusive patent. It took one more U.S. innovation, container shipping, to globalize.
Does the furniture story sound familiar? It should be. We went through something like it with Japan in the 1980s. As the economist Arthur T. Denzau found, the cartel formed by the Japanese government under U.S. pressure for voluntary export restraint (VER) "has encouraged the Japanese to begin producing larger, more expensive cars, thus making them an even greater competitive threat for the future."
As the Post reports, after the 2005 tariffs,

...imports of the same goods from Vietnam -- where wages and other costs are even lower than in China -- have surged, rising from $151 million to $931 million. The loss of jobs in America, meanwhile, only accelerated. The number of Americans now employed making bedroom furniture is less than half what it was when the tariffs began.
What is it they say about doing the same thing and expecting different results?