Graph of the Day: Humanities Major? Good Luck Out There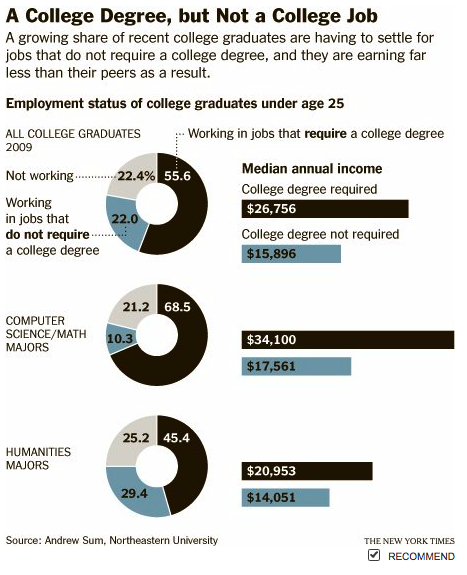 This is not good news for the Philosophy and English majors among us. College graduates with humanities majors are more likely to be unemployed or working a job, like bussing tables, that doesn't require a college degree than they are to have a position that calls for a bachelor's.
Meanwhile, Catherine Rampell
writes
,
the typical student loan debt is $20,000 for graduates of classes 2006 to 2010.
Read the full story in the
New York Times
.
And read Don Peck in
The Atlantic
on the lingering effects of a deep recession on employment and pay.