With Zipcar's IPO, Stock Market Endorses Rentership Society
The rental car's market success shows how the American dream is evolving away from an ownership society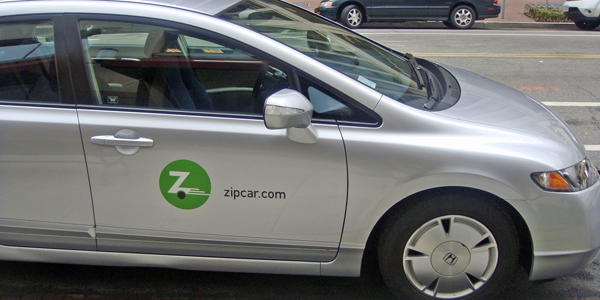 Zipcar's stock is soaring on its first day of trading. Its IPO has risen from an expected $14 to $16 to $28, or 60% over what analysts predicted.
I've written elsewhere on how great crashes spur innovation and reset economic geography, giving rise to new spatial fixes and new patterns of living. What powered growth after the Great Depression was not just New Deal spending or mobilization for World War II but the rise of suburbanization, which not only relocated a huge swath of the America's population but powered demand for cars, appliances, and consumer durables coming off America's assembly lines.
Today, we are in the midst of another great shift from suburban sprawl, the American Dream of home-ownership, and an economy powered by housing, cars and energy, to denser, more innovative and more energy efficient patterns of living, the transformation of cities and suburbs alike, and the shift from an ownership to a rentership society.
Joseph Schumpeter long ago argued that economic crises give rise to great gales of creative destruction, which launch new technologies and whole new industries. Zipcar, which provides inexpensive flexible rental cars in 14 major metro areas and 200 plus college campuses, is one of a series of new enterprises and business models that are spurring the shift to a more flexible, less car-dependent rentership model.
The market has spoken.

Image: Wikimedia Commons