Chart of the Day: Is This the Chinese Housing Bubble?
Residential housing investment as a share of China's GDP has tripled from 2% in 2000 to 6% in 2011 -- the same mark U.S. housing hit before imploding.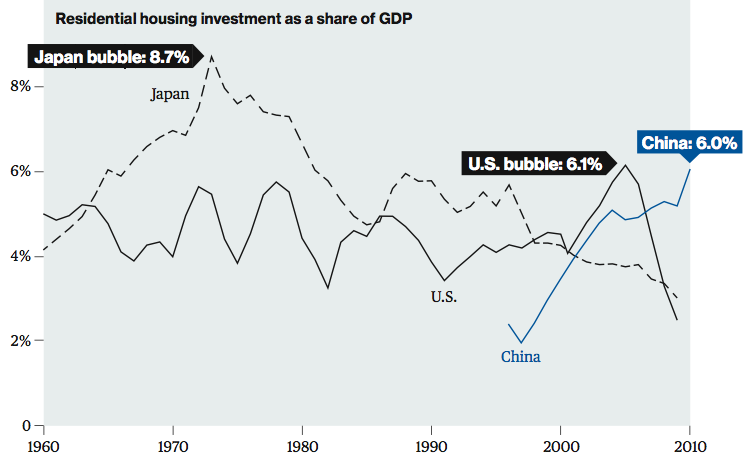 China is trying to tap the breaks on runaway housing, as home prices in Beijing and Shenzhen are up about 140% in the last five years. But this carries its own risks. Efforts to control home prices while raising interest rates could result in a wave of middle-class bankruptcies, McKinsey Quarterly predicted. Higher rates targeting inflation would reduce home prices just as mortgage payments would rise.
Read more about the fire and ice in China's housing market here.