Chart of the Day: Borrowing Back to Pre-Crisis Levels
Consumer credit has finally passed its pre-bust peak at $1.617 trillion -- equal to more than a tenth of the economy. But credit card balances are down 20% in the last three years, the first time credit card use has slipped since the Federal Reserve Board has tracked revolving loans.
Are Americans eschewing plastic in a new age of austerity? Perhaps. But much of the collapse in credit card balances can be attributed to banks writing off delinquent payments, canceled cards, and lower limits.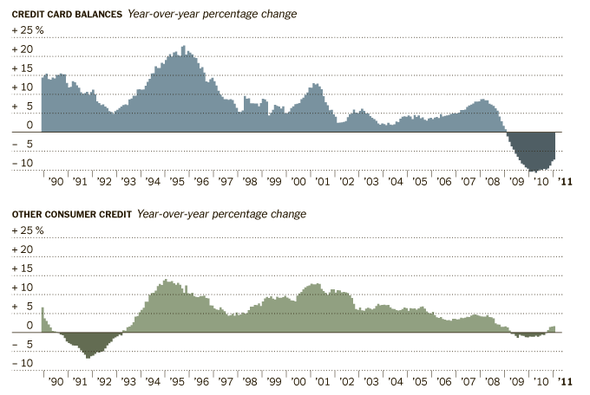 Read the full story in the
New York Times
.