No they can't. Yes they can!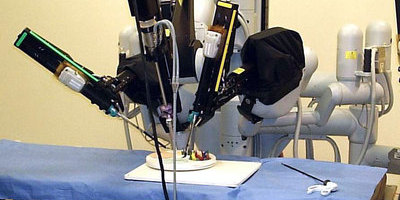 It's Man v. Machine on Jeopardy this week as IBM super-robot Watson takes on former champions Ken Jennings and Brad Rutter. At The Atlantic, we're using Watson as an occasion to think about what smart robots mean for the American worker. This is Part One of a three-part series on the exciting and sometimes scary capabilities of artificial intelligence.
___________

A common misconception about automation is the idea that it will primarily impact low paying jobs that require few skills or training. To illustrate that this is not necessarily the case, consider two very different occupations: a radiologist and a housekeeper.
A radiologist is a medical doctor who specializes in interpreting images generated by various medical scanning technologies. Before the advent of modern computer technology, radiologists focused exclusively on X-rays. This has now been expanded to include all types of medical imaging, including CT scans, PET scans, mammograms, etc. To become a radiologist you need to attend college for four years, and then medical school for another four. That is followed by another five years of internship and residency, and often even more specialized training after that. Radiology is one the most popular specialties for newly minted doctors because it offers relatively high pay and regular work hours; radiologists generally don't need to work weekends or handle emergencies.