6 Things Americans Still Expect From Lame Duck Congress
The midterm election was a clear stiff-arm to the Democratic Party. But it bears reminding that the election was not a rejection of the idea that government should solve things, even in the waning months of the partially rejected and mostly dejected 111th Congress. As Doug McIntyre writes, Americans "still want Congress to come up with solutions to the country's economic problems."
What problems? Gallup has the data. At least half of the country thinks it is important to fix the estate tax, extend the Bush tax cuts, extend unemployment benefits, ratify the nuclear arms agreement with Russia, allow openly gay men and women to serve in the military, and pass the DREAM Act to allow illegal immigrants brought to the US as children to gain legal status if they join the military or go to college.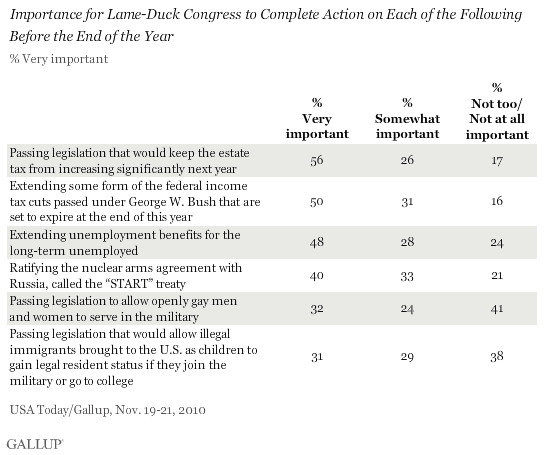 Read the full story at
24/7 Wall St.