What Do Americans Want to Do About Social Security?
Mostly, nothing. Three out of four recognize that the cost of Medicare and Social Security will pose major problems for the country. But a majority would prefer we do nothing about it. From Gallup: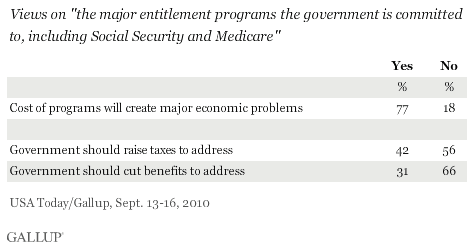 Sure, respondents would prefer to raise taxes than to cut benefits. But even more, they'd prefer to do nothing. It's even worse among adults: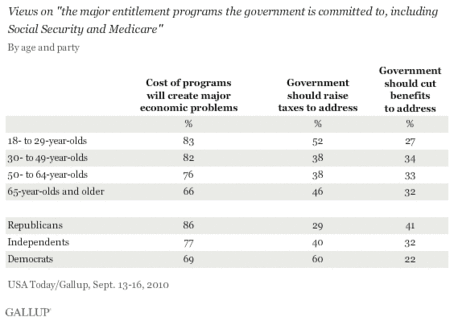 Within the 30-64 range, 80 percent of respondents said the cost of Social Security and Medicare would "create major economic problems" and fewer than half said we should do something about it.
Sigh.